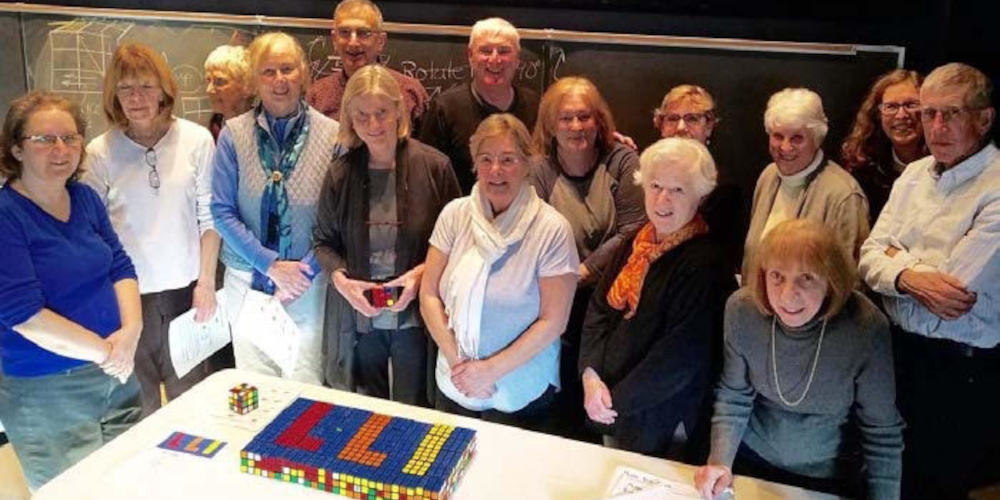 When: Fall 2020
Contact: Anne Sunners, Chair, Curricular and Special Programs
Contact Email:
[email protected]
Open Volunteer Spots: 1
Choreograph one-time educational programs for the Winter Intersession, Annual Meeting, and Fall Luncheon. Help
coordinate the annual Art Show.
TIME COMMITMENT
● An estimated two to three hours a month to identify and invite speakers for the Annual Meeting and Fall
Luncheon programs.
● An estimated three hours a week during planning for the Winter Intersession programs.
● Although there will be periodic team meetings (currently online), most of the reach out to presenters can
be done from your home on your time schedule
THE BASICS
● Organize LLI's Winter Intersession consisting of two programs on each of four Wednesdays in January. Secure interesting speakers or presentations.
● Engage a speaker or performance program for the Fall Luncheon and Annual Meeting.
● Create new one-time educational programs to engage LLI members.
● Coordinate with other LLI teams and committees as needed.
THE PERKS
● Act as emcee for all special programs.
● Be guided by a user-friendly "Workflow" document that tracks tasks and timing for the team.
Express Interest in Volunteering