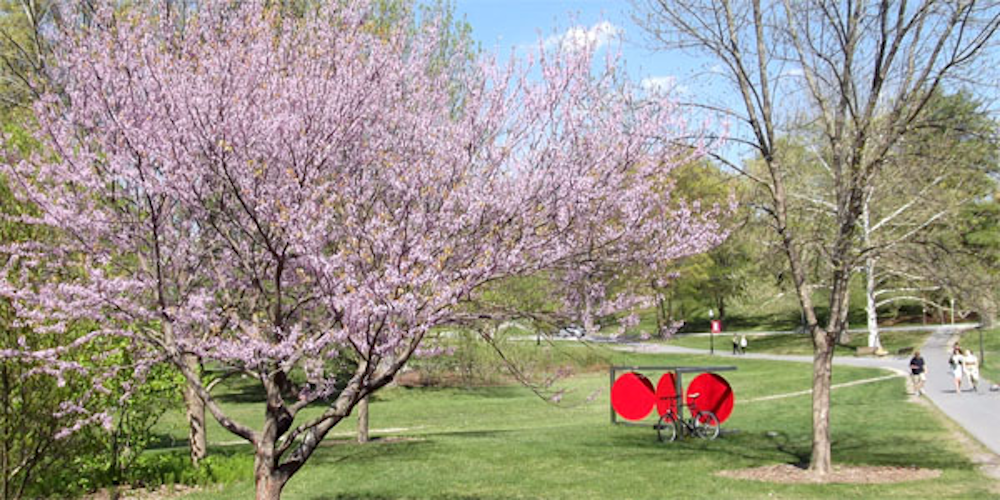 The frost may still be in the air, but March 18 and 19, the first two days of classes, are not that far away. Thanks to the Curriculum Team, we once again have a wide range of interesting classes to tempt us. Some of the most popular courses and presenters from previous semesters will be returning, while other newcomers will add to the diversity of offerings. As in the fall, almost all classes will be held online since Bard is maintaining a strict COVID-prevention protocol. So once again, we will have a seven-week program held on Thursdays and Fridays. Here's a description of our course options to think about before registration starts on March 4.
Joan Tower, Bard's eminent composer and a longtime supporter of LLI, returns with a few conservatory students to showcase some classical repertoire and original compositions in Creating and Playing Music—2021. Chuck Mishaan will continue his Opera as Politics course, this time focusing on the roles of women, not just as heroines or villains on stage, but also as artists, facilitators, and educators. And new presenter Nancy Theeman will delight in sharing the memorable songs and stories of the Broadway stage in Musical Theater. 
Barbara Danish and Laura Brown will return with Seeing Differently: Reading Poems, a course they have been leading since 2010 to the satisfaction of their students. William Joel will further our appreciation of poetry with United States Poets Laureate, which will explore the works of seven poets.  
Jose Moreno-Lacalle is repeating his popular review of representations of the human figure over the millennia in Art History: The Human Figure. And Richard McKeon will take us on a tour of architecture and natural landscapes that suggest the divine in Between Matter and Mind: American Sacred Space.
Susan Blacker again offers Therapeutic Yoga, which reviews different techniques to support healing and health. Margaret Pierpont, whose previous classes on Feldenkrais and meditation have been popular, returns with a new offering. Breathe Better to Feel Better encourages awareness of personal breathing habits to allow deeper, fuller, more relaxing breaths. Annie Labarge's Tai Chi classes demonstrate gentle, stress-lowering exercises suitable for beginners and more experienced practitioners, who have been taking her classes for years. Then Marion Power and Nina Lynch join forces to help us make the most of what remains in Life Is for Living!
History and the World Around Us
In The World Through the Eyes of Photojournalism, popular presenter Gary Miller expands our appreciation of photojournalism beyond its use to provide immediate knowledge of world events to understanding the historical and spiritual aspects of humanity. Barbara Danish and Laura Brown will repeat their successful course Who Us? What White People Can Do to Help Build a More Racially Just America, to address the question of what everyone can do to dismantle racism. 
For those interested in a more historical perspective, Tom Walker offers Colonialism in the Pacific: 1840-1940 on changing relations between emergent states and their trading partners in the Indian Ocean and Pacific region.
Michael Weinstock will help us understand recent developments in diagnostics, research, and treatments of various conditions in Current Concepts in Medicine. In the Biology of Infectious Diseases—Protists, Worms, Oh My, John Ferguson considers prion diseases (mad cow disease and kuru), protists (malaria and African sleeping sickness), and worm infections (hookworm, Guinea worm disease).
Andrew Weintraub will continue his 10 plus-year effort to familiarize LLI members with the fundamentals of economics in Introduction to Basic Economics. Then there's the intriguingly titled The Shadow Economy: Kids, Candy, and a Smoke, which gives Robert Beaury the opportunity to survey agricultural and industrial development in the United States during the 19th and 20th centuries.
Martha Honey's fall 2020 course Transforming the Way We Travel: Responsible Travel was so popular that she's updated it for the spring. She will again consider the pitfalls of mass-market tourism and trace the origin and growth of the responsible travel movement. 
Preserving and Enjoying the Hudson Valley
The recently enacted Climate Leadership and Community Protection Act set a goal of 100% zero-emissions electricity by 2040. The provisions and implications of that act for the Hudson River Valley will be addressed in New York State Energy Directions, a comprehensive multipresenter course. 
Finally, on the principle that appreciating our region means being outside in it, Skip Doyle offers a two-session class that combines strolling through beautiful settings with reading the works of notable nature writers and nature poets. In A Voice in the Wilderness: American Nature Writers and Poets, he will take the class through the grounds of FDR's presidential library and then through the stunning landscape of Olana. In an exciting experiment in hybrid learning for LLI, members will be able to choose if they wish to participate in this class in-person or remotely, via Zoom. These classes will be held in May.
Former third baseman Nathan Brenowitz is firmly convinced of Baseball as a Metaphor for Life. He will share his love of America's National Pastime, which he developed when he grew up in Brooklyn in the 1950s.