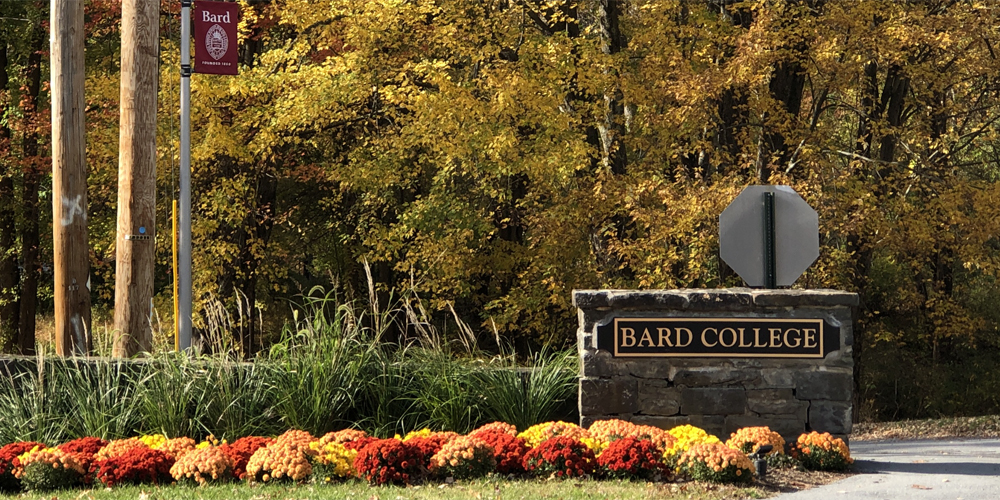 Once you get the 2021 fall catalog, you will be reminded why you joined LLI. The Curriculum Committee is again offering many varied fall options taught by experienced and imaginative presenters. As with the spring semester, classes will be held on Thursday and Friday mornings via Zoom.
But we are also slowly working our way back to campus. Friday afternoons will hold two periods on campus at familiar classrooms in Olin, the Language Center, Bard Hall, and Weiss. And there will be four off-campus outdoor courses plus one hybrid course. Here's a brief description of what will be offered, just to get you thinking about what you may want to take.
The catalog itself will be published on August 26 with more course details.
Two courses will help answer some healthcare questions of immediate concern. Michael Weinstock will describe recent developments in diagnostics, research, and treatments in several fields of medicine in Current Concepts in Medicine. And healthcare practitioners from Nuvance Health will provide up-to-date info on current medical topics that may affect you and your loved ones in A Healthy You. Both classes will provide ample time for questions.
Andrew Weintraub returns to deepen our understanding of economics in Macroeconomics and Current Economic Issues.
D Michael Simpler will consider how America's global role has been influenced by the events of the last five years in America's New Global Reality. And popular presenter Gary Miller will update Strong Women, Strong Stories, Strong Storytellers: The Sequel, with stories about Jane Goodall, Clara Schumann, Dorothea Lange, Dorothy Thompson, and Billie Holiday, among others. 
Two courses will concern distinctly American musical art forms while a third provides a unique glimpse of opera through the prism of diversity. In Musical Theater Nancy Theeman will reprise her delightful course on the origins of the Broadway musical, which Leonard Bernstein characterized as the American music of the future. In The History and Styles of Jazz, Robert Mishaan will describe the different musical styles of jazz as they evolved over time and their effects on American culture. Chuck Mishaan adds another installment of his popular opera series with Opera as Politics: Outside the Mainstream, this time focusing on music written by women, LGBTQ composers, and persons of color.
In Short Plays, Victoria Sullivan will have students considering how plays by experimental playwrights Edward Albee, Harold Pinter, and Caryl Churchill helped shape theater by breaking away from traditional theatrical forms. 
Lee Gould examines Latin American Poetry in Translation, a discussion of Latin American poetry and prose from the standpoint of literary style and technique, historical/cultural background, and the challenges inherent in translation. In Reading Race, Laura Brown and Barbara Danish offer a way to deepen our understanding of race through the short fiction of American writers such as James Baldwin, Ralph Ellison, and Flannery O'Connor. 
Then you will have two opportunities to develop your creative skills. Gary Miller, veteran photojournalist and director, will inspire us to create documentary films in Words and Pixels for Smartphones. And Shauna Kanter will provide persons with all levels of experience with the preparatory techniques actors use to develop characters in It's Time I Learn How to Act. 
We are fortunate to have a multipresenter class on the history of systemic racism as well as the contributions of African Americans to the economy and culture of the Hudson Valley. African Americans in the Hudson Valley: Then and Now was prompted by the Diversity, Equity, and Inclusion (DEI) Initiative. Robert Beaury will reprise his popular The Shadow Economy: Kids, Candy, and a Smoke, an exploration of agricultural and industrial development in the 19th and 20th century, with an emphasis on labor and what employers did to exploit that resource. 
Chuck Mishaan will present an expanded hybrid version of his SummerFest class The Roaring 20s. We know the 1920s was an exciting and foreboding decade in politics and the arts. Are we on the cusp of a similar decade? In his second class, Robert Beaury will challenge us to assess current events in light of US history. Our Second Civil War will compare the causes of the 19th century Civil War and Reconstruction with the many complex struggles that began on November 8, 2016. Finally, in The 1970s and the Age of Limits, Mark Lytle uses six films from the 70s to provoke discussion about Watergate, the rise of environmental consciousness, the growth of inequality, and the decline of organized labor.
Margaret Pierpont addresses balance issues in Sitting Down, Getting Up, and Balancing Better, a class designed to help people reduce stress and feel more at home in their bodies. Judith Nelson teaches dance fundamentals using safe and accessible movements for improving strength, stability, and balance in Get Your Brain Dancing. Annie LaBarge again offers Tai Chi, a moving meditation and slow-motion martial art that promotes longevity and increases cognition, strength, confidence, balance, and flexibility.   
Those of us who prefer to exercise outdoors have two options. Jonathan Wechsler and Diana Ziegenfelder will guide participants on easy to moderate walking trails, with breathtaking vistas of the Hudson Valley in Hiking/Walking in the Hudson Valley. And Carmela and Al Gersbeck offer Learn to Play the Fun Game of Bocce! at a park in Kingston. 
Hudson Valley resident John Burroughs once wrote, "I go to nature to be soothed and healed, and to have my senses put in order." This fall, LLI offers three courses in that spirit. First, in a two-session course, Teachings of the Torah, Skip Doyle combines the reading and meditating on verses from the first five books of the Bible while strolling through a beautiful landscape. Next, Lyla Yastion's course Living Sustainably: Nature's Way offers a remedy to accelerating climate change by adopting a sustainable lifestyle based on the perception of Earth as a living, nurturing organism. Finally, in Garden Tours, the creators or directors of six different gardens will lead us through their grounds while discussing the lessons they have learned.
The multipresenter course Bard Masters of Math and Science has been popular for years, as members of the Bard faculty consider topics as diverse as pigments through the ages and the black hole at the center of our universe. Bill Tuel shares his interest in the development of several areas of mathematical thought with When Zero Doesn't Mean Nothing.
Travel the World with Wine
What better way is there to conclude a week than by taking Wine Tasting? Paul McLaughlin will enhance our palates by enabling us to explore the origin, grape, and style of wines from around the world.