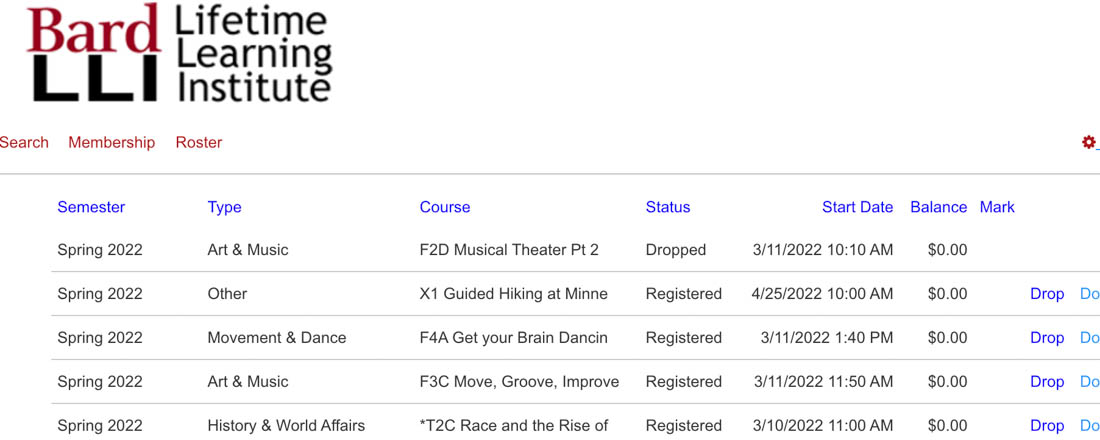 After the first or second week of classes, you may decide to change your class schedule—to drop a class and perhaps switch to another class. Registration remains open through March 19 at noon, and it's easy to make changes.
If you do decide to drop a class, please sign in to ProClass to make the change so that LLI will have accurate lists of class attendees. It's very easy to do:
1. Log in to ProClass
2. Click your name in the upper right and then click the My Account button
3. Scroll down to see the tabs and select My Registrations
4. Click the "Drop" link next to the course you want to drop.
Or you can use the link below to watch a very short video on how to drop a class.
Once you have dropped the class, you can go back to the ProClass catalog to find another class and use the registration process to sign up for a new class.
Remember to make the changes by noon on March 19!