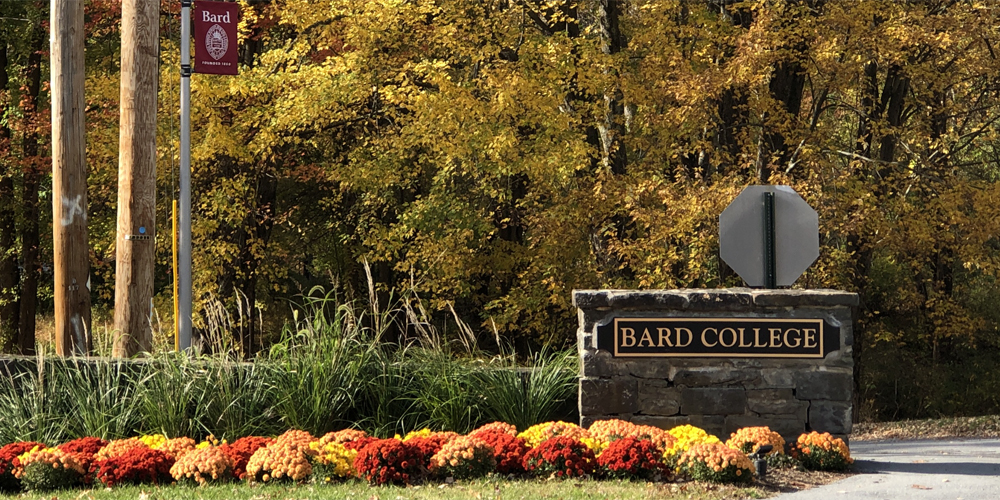 As usual, the Curriculum Committee has developed so many rewarding fall courses that choosing among them will be difficult. Do you want to learn more about medicine, science, history, and current political issues or to explore novels, poetry, films, and plays? How about attending a workshop to improve your writing, dancing, or photography skills? Or are you interested in walking through some of the wonderful sights the Hudson Valley has to offer.
On August 25, with the release of the fall catalog, you can start planning your schedule. Zoom classes will be available on Thursdays, starting September 15, while in-person and hybrid courses will be held on Fridays, starting September 16. Courses will run through November 11, with breaks on October 13–14 and November 3–4. Registration in ProClass will go live on September 1, with enrollment on a first-come, first-served basis. Here's a brief sample of the fall opportunities for you to consider.
Michael Weinstock, MD (LLI) will continue to update us on Current Concepts in Medicine by discussing the latest research and its clinical applications concerning common and unusual medical problems. Then in Healthy You! What's New in Getting Older, several healthcare professionals will expand our understanding of how to stay healthy as we age.
Dale Ziegenfelder (LLI), a long-time organist who has played at various churches, will lead members on a tour of organs in Dutchess and Ulster County.
For dance aficionados, Susan Simon (LLI) and Ron Fields will share the fun of the Lindy Hop: The History, the Music, the Joy. With group instruction and some videos, members can master some steps of this American dance that was popular during the swing era of the 1930s and 1940s.
History and Current Events
Robert Beaury (LLI) will offer the intriguingly titled The Gilded Age: Sex, Drugs, and a Splendid Little War. He will discuss government expansion and the push for increasing American influence overseas in the 1890s, just in time for the dawn of the American Century.
As Tom Walker will point out, China has maintained one of the world's largest and most advanced economies for more than 2,000 years. He will explore some of the country's cultural, political, and economic history in his course China, from Earliest Times through the 20th Century. 
Mark Lytle will return with When World War III Threatened: Russian-American Conflict in the Post-War Era, a review of postwar crises and proxy wars to provide perspective on why Putin ordered the invasion of Ukraine and the United States and NATO rushed to support Ukraine.
As Kris McDaniel-Miccio (LLI) notes, many rights concerning same-sex marriage, interracial marriage, and women's reproductive health are not enumerated in the Constitution or Bill of Rights. Participants in her class will consider Fundamental Rights: Are They Really Fundamental?
Do you want to better understand why there's a shortage of baby formula or inflation has taken off? Consider taking returning presenter Andrew Weintraub's class on Persistent Principles vs. Political Posturing: Economic Issues of the Day, in which he will apply textbook principles to current issues.
Chuck Mishaan (LLI) offers the second part of his class on Landmark Literature of the 1920s. This hybrid course will be a select in-depth exploration of some of the greatest literature of the 20th century. 
Repeat presenters Laura Brown (LLI) and Barbara Danish (LLI) will ask members to read one story a week in Reading the Other: Short Stories. The selections from such authors as Alice Walker, Jhumpa Lahiri, and Phillip Roth will be chosen to help class members view people with unfamiliar lives as having the same hopes and fears that they have. 
The fall will offer two literary workshops. In Short Plays, poet and playwright Victoria Sullivan (LLI) will start by asking participants to read and perform some of her own work. Class members will then move on to writing their own short scenes for performing. Ann Hutton will consider creative nonfiction as a way for class members to discover their own truth in What's Your Story? This workshop will involve reading and writing to encourage class members to focus on self-expression in a supportive environment.
According to poet Lee Gould, The Habit of Poetry is a good one to acquire. She will offer insights into contemporary poetry and provide opportunities to integrate poems into daily life. 
Peter Scheckner (LLI) believes works such as Brave New World, Squid Games, and The Handmaid's Tale are created when social systems fail to serve basic needs. When considering Something Wicked This Way Comes: Visions of Dystopia in Film and Literature, class members will explore the provocative and paradoxical nature of dystopian literature and film as they illustrate today's headline issues. 
P.M. Vincenza Dante will repeat her spring 2022 class on the Timeless Goddess, a concept that has exerted a powerful role in human history, art, music, and literature. 
The recurring course Bard Masters of Math & Science has long been a favorite for LLI members. Once again, this multipresenter offering will cover a wide variety of topics, which this year will include the birth, life, and death of stars; how birds use polarized light to navigate; mathematical puzzles and games; ongoing air quality research; and gene editing. 
Award-winning photographer Gary Miller will provide intermediate photographers with a chance to improve their photographic vision in Your Photographic Eye. Class members will be given weekly assignments and an opportunity to share their work and critique the work of others. 
Renowned sculptor Barbara Westermann has designed The World in a Box: Sculpture and Assemblage, a workshop focusing on the creation of shadow boxes. These boxes will be a dynamic vehicle for participants to explore craft and creativity and to cultivate their own personal and poetic expression. 
Exploring Our Surroundings
Another popular repeat course, Around Bard, takes advantage of Bard's extraordinary campus to introduce class members to its many aspects. Various presenters will take members on tours of the Manor House and the Bard farm, the Ottaway Film Center and the Bito Conservatory, the Hessel Museum, the Reem-Kayden Center, Montgomery Place farm, the Bertelsmann Campus Center, and the Fisher studio arts program.
People who enjoy hiking have two options. Experienced hikers can join environmental educator Laura Conner to view the glorious fall foliage in Step It Up: Two Rigorous Guided Hikes at Minnewaska. And Robin Berger (LLI) and Vicki Hoener (LLI) will guide members on five different walks on various footpaths in Walking and Trekking in the Hudson Valley.