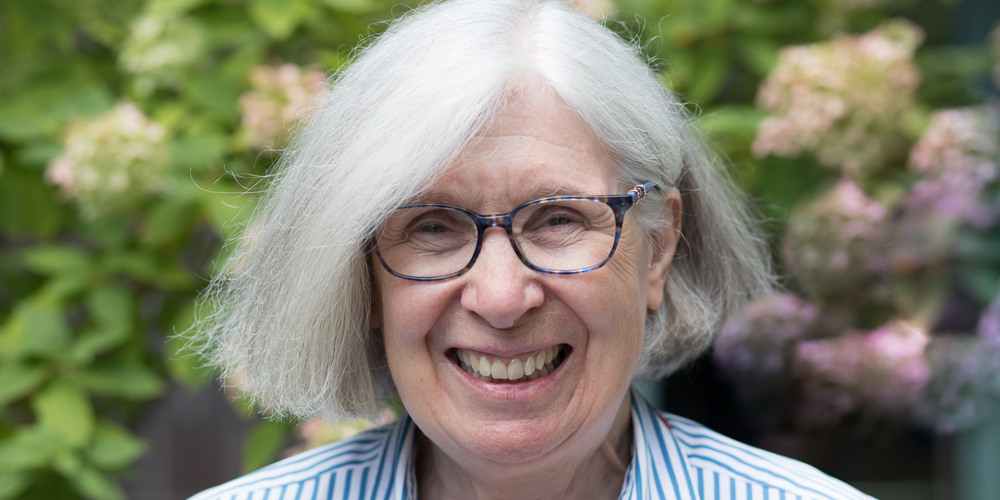 If you are new to LLI, you may have had the pleasure of meeting Nanci Kryzak on one of the summer campus tours. As co-chair of the Member Services Subcommittee, she oversees LLI parking on campus and prepares for the orientation of new members to LLI and their introduction to the many opportunities to explore the wider Bard community.
In Nanci's past life, she was an advertising account executive, a job which she left to become a full-time mom. She joined the New York State Bridge Authority as a toll collector from 1985-1986. This, interestingly, was her favorite job of all. She felt she could see the "face of America" in the vehicles and their occupants that stopped at her booth, many of them regular commuters. She later spent several years at UPS in the 1990's.
Nanci joined LLI in 2017 after a friend showed her a catalog and encouraged her to apply. She was so impressed with the depth and breadth of the courses and the people she met at Bard LLI that she became an active participant within her first few months. She is now 1st Vice President on the LLI Council, which is the governing body of Bard LLI, in addition to her role as co-chair of Member Services. Nanci also serves on the Planning and Evaluation Committee and co-chairs the Operations and Workflow Task Force.
Nanci was born and raised in Dutchess County.  Her father was a professional singer and her mother was a professional pianist, and with music in her genes, it is no surprise to find that Nanci is also a singer. At her first Fall Luncheon, she was delighted to meet James Bagwell, Professor of Music; Director, Music Program; Codirector, Bard Conservatory of Music Graduate Program of Conducting, Orchestral, and Choral. Shortly thereafter, she joined the Bard Symphonic Chorus, which welcomes all interested singers from the college and local communities. Nanci also sings in the Millbrook Community Festival Choir. 
Nanci is passionate about lifetime learning at Bard, and it comes through when one speaks to her. Her advice is to take courses that you are interested in, but don't be afraid to stretch. With so much to offer at LLI, Nanci advises to take time to meet other LLI members, explore the campus, and get a feel for what it's like to be part of the Bard community. Read the bulletin boards, use the LLI and Bard websites, and be willing to be surprised.
If you happen to see Nanci on the Bard campus, take a minute to introduce yourself and chat with her. You will be glad you did! And if you would like to help out at LLI, there are lots of ways to assist, so don't be afraid to raise your hand.