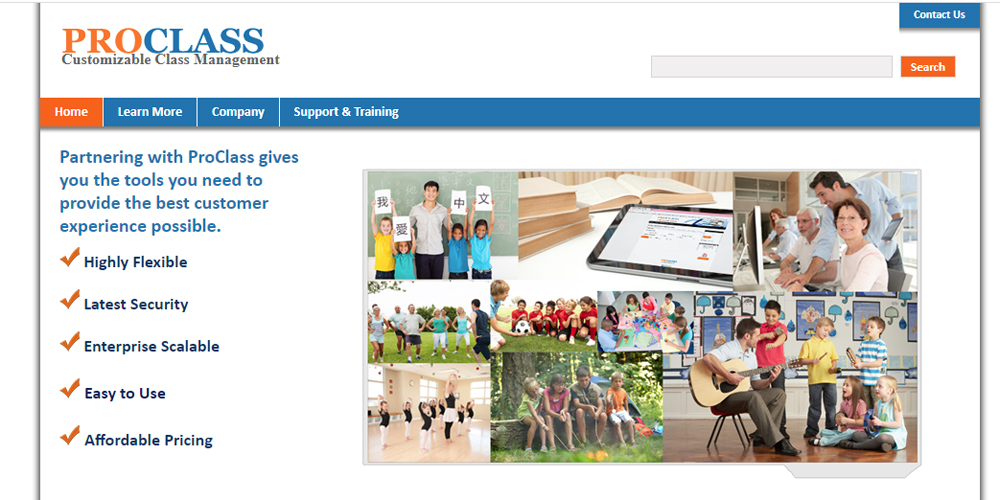 For the Fall 2020 semester, LLI will use new software to register for courses. ProClass is a fully functional, browser-based, integrated database with wonderful flexibility to meet our needs.
As an LLI member, how will ProClass help you? For members, it:
Is convenient,
Lets you control your own data,
Allows you to create a wish list.
Let's go through each of these key advantages and look at how ProClass will simplify your life.
The current registration process is "pushing" registration information out to our members. That means that even the much-improved spring 2020 registration requires members to save links in some convenient place to be able to review and edit/change their registration choices. If we want to change our classes, we will have to dig through our emails to find our February 8 registration email.
Registering this fall will be much easier. We'll just log in through the LLI website at any time to see our own registration information. With this simple process, we will be able to view our registered courses, membership, and payments, and we'll even be able to change our email address and other personal information.
We won't have to print things out (although we will be able to). We can view our own information on a computer or mobile device through a browser. We won't have to wander around Olin on the first day of classes looking for classroom numbers and building locations. 
Each class description will include a Google map showing the classroom location — we won't have to find someone to ask or wander around campus looking for information. We will still have a welcome desk in Olin with someone to greet members and answer questions, but we can spend more time talking person-to-person about fun stuff, not just class locations.
Have you ever changed your email address? Moved and had to change your mailing address? Have different mailing addresses at different times of the year? While our great volunteers try to keep all of this information current and updated, how do you know your requested changes have been made correctly and quickly?
In ProClass every member will have their own login credentials:
Username (first initial of your first name plus your last name).
Password (a strong password for security purposes that you create and can save wherever you save your passwords).
If you forget your credentials, simply click on the "forget password" next to the login button and you get an email reminding you of how to log in. This is much more convenient than having to remember your member ID.
Once you log in to ProClass, you will be able to change your own account information at any time and know that these changes are reflected throughout the system. You don't have to email anyone and you can ensure your information is accurate. You can even drop a course within the first two weeks of a semester and add another one, no links required.
When the course lists are published to ProClass, you will be able to review your favorite classes and add them to a wish list. There is no need to print out a list of classes highlighting our choices to be ready when registration opens.
When registration starts, you simply log in to ProClass, view your wish list, and click "Register" for every class you want. You will be shown immediately when a class is oversubscribed and you will be able to choose a different one.
Wish lists will also help our registration team manage classroom locations. The team tries to estimate which will be the most popular classes, but there are often many classroom location changes as registration proceeds. With wish lists, the registration team has current, accurate information and can be a bit more proactive in moving classrooms to meet demand.
We hope to use ProClass for the Fall 2020 registration. There is much to do before then! Future tech columns in the monthly LLI newsletter will keep you up-to-date on the planning. Meanwhile, there is a ProClass Support team just forming at LLI. Please email [email protected] with any questions or if you want to be involved in this mission-critical project.
How Do You Get a G Suite lli.bard.edu account?
Before Fall registration, you will be invited to create a ProClass account. Your user name will be your first initial and last name, just as it is in our G Suite applications.
In the meantime, if you are an LLI member, you can get your own LLI account by emailing Al Gersbeck at [email protected] or by emailing [email protected]. You will get an invitation from Google to set up your account with a link to click. When you click the link, you will need to change your password to something you remember, at least eight characters long. It's that easy!