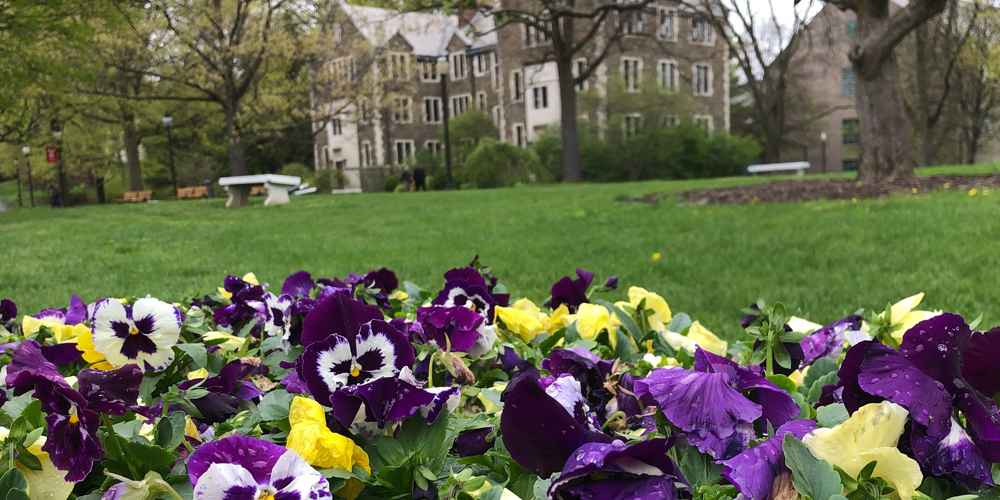 The good news about this year's SummerFest offerings is that the door to in-person classes has opened a crack. Fifteen lucky people will be able to join Adam Weiss in his Woodstock vegetable garden for his class on Science, Art, and Pleasure in the Vegetable Garden. Anyone else who is interested can follow along on Zoom. This type of class is known as hybrid learning, which mixes in-person attendees with members participating via Zoom in a way that allows everyone to interact with each other. The gardening hybrid learning class is an experiment to see how well our LLI presenters, tech team, and members like this form of learning.
All other SummerFest classes will be held via Zoom. But the good news about them is they offer a wonderful diversity of topics, often taught by some of our most popular presenters.
Social and Environmental Concerns
Robert Beaury returns to lead a discussion about the origins and evolution of policing in Equal Justice: Policing in the USA. The class will consider the role of social movements and political ideologies in bringing about change.
Jon Bowermaster will take us Around the World by Sea Kayak, his 10-year journey to see how our one global ocean is faring in the face of myriad environmental concerns. He will also share some of the adventures he and his team of photographers, filmmakers, and scientists had along the way.
Richard McKeon returns to present Hit or Myth? The Poetry and Life of Elizabeth Barrett Browning. The class will interpret her poetry through the lens of the mythology she created about herself before turning to how her writings were depicted in plays and movies.
In From Freewriting to Poetry, Mare Leonard will introduce us to a technique of continuous and spontaneous writing that will free us to discover our use of language. Participants will be encouraged to be playful and share their writing.
Bill Tuel invites us to make time for his course A Brief History of Space-Time. Referencing Stephen Hawking's book A Brief History of Time, he will explore our understanding of space-time and such related concepts as relativity and uncertainty. 
Margaret Pierpont, a Guild Certified Feldenkrais Practitioner, will continue to guide us toward improved wellbeing. In her class on Awareness Through MovementⓇ to Wake Up Your Body, she will help us discover how small slow movements can translate into a dynamic wake-up.
You need not be a trained dancer to benefit from Judith Nelson's Dance Fundamentals for Everyone. Her introduction to safe and accessible dance movements will help improve strength, flexibility, and balance, all while we have some fun.
Popular presenter and magician Andrew Weintraub will delight us in demonstrating Magic for the Family. After his instruction, you will see your family's eyes light up in amazement with your magical abilities. 
Chuck Mishaan offers a perspective on The Roaring 20s, an era of widespread social change, the end of a worldwide pandemic, and remarkable creativity in the arts. Examination of that decade may provide some perspective on the intersection between politics and the arts in our current decade.
The gardening course will be held between 9:00 and 10:30 a.m. on Thursdays, June 3, 10, 17, and 24.
All other classes will be via Zoom between 9:00 and 10:30 a.m. and between 11:00 a.m. and 12:30 p.m. on June 4, 11, 18, and 25.
Registration for SummerFest—which is for members only—will start on May 21.