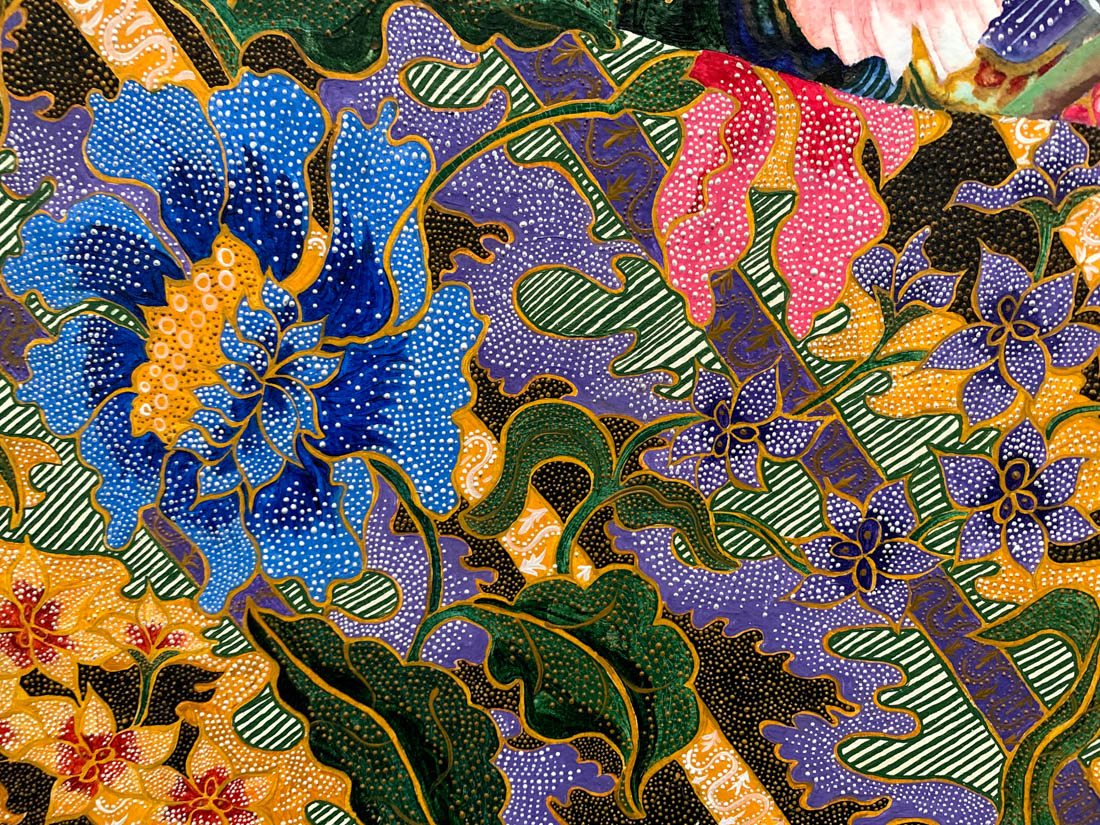 To many of us, this is not art history. This is yesterday. The Hessel Museum of Art's exhibition, With Pleasure: Pattern and Decoration in American Art, 1972-1985, presents a wide range of work from that movement, work that runs counter to the abstract minimalism prevalent at that time. Yesterday, right? The exhibition raises questions about cross-cultural connections (there is more than western civ). It celebrates techniques and materials that traditionally belong in the craft world and often to women. Most of the artists are female. Many of the artists, male and female, are familiar names with different cultural backgrounds. Much of it is colorful and intricate. What a contrast to the esteemed bare-bones art of the time.
There's Something for Everyone
To those not steeped in art history, it is refreshing to enjoy art and connect to it for other reasons. If you enjoy fabric or work with fabric, the quilts are intriguing. If you weave or tie knots, you can enjoy inventive dimensionality with unusual materials. If you know Faith Ringgold's bold children's books, her three scrolls may seem familiar. Those who work with clay will find masterful pieces with handsome, intricate surface design. There is colorful, reimagined furniture and eye-popping surface design on walls. There are more traditional commanding paintings and sculpture, well-lit and with space to walk around. See the fashion show/performance art on video—and a video where the artist unpacks and cares for her uncle's fabrics as radio music plays. It is a big show, and you can pick and choose what to spend time with.
Bard has been careful during this Covid era to keep the campus safe. If you wish to go to the show, you should book online for a time slot, and it will not be crowded. Of course, you must wear a mask and be fully vaccinated. The exhibition runs through November 28.