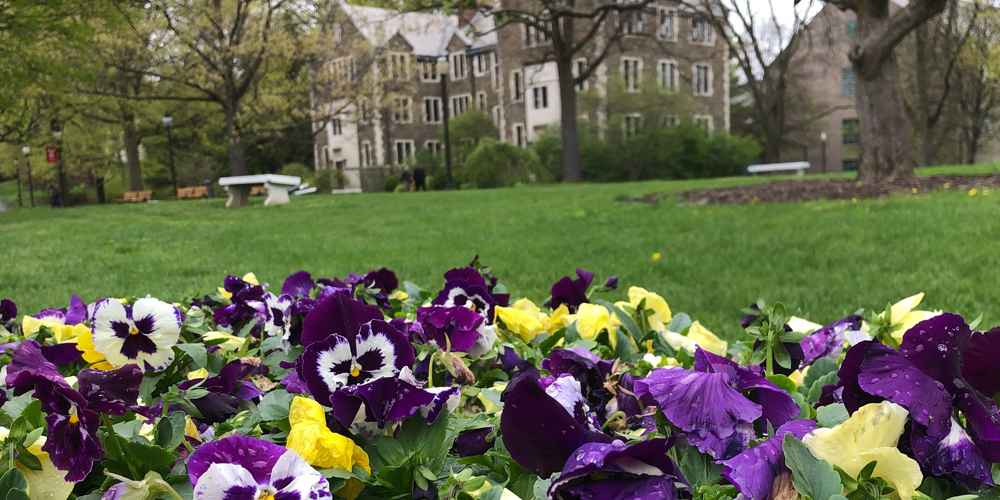 It's summertime and the learnin' is easy. Two periods, a long and social coffee break and fascinating teachers make for a perfect Friday morning.
The Bard campus is much quieter in June, so there are no issues with finding adequate parking. LLI is also able to use the rooms in Olin, without requiring participants to trek to faraway buildings. The Bard campus is lovely, in summer bloom, and peaceful.
Presenters have an easier task of developing their material. The shorter 4-week session is a chance to sharply focus on a particular subject. It is easier to prepare for this shortened lecture series than during the longer Fall and Spring terms. We thus have the privilege of meeting new presenters and delving into new subjects, perhaps a preview of more lengthy explorations in future seven-week semesters.
SummerFest offers the opportunity to meet new people, nonmembers of Bard LLI who have enrolled to attend these wonderful classes. The interest and participation of the wider community in the program are another of its pleasures. 
And then there are the gardens. SummerFest attendees who were fortunate enough to participate in the four area garden tours were treated to the summer beauty of nature, in cultivated private area gardens: a Japanese garden, an orchard, the rolling hills and plantings of a large estate, and the charm and beauty of a Rhinebeck Village garden. This year, class size was limited at the request of our hosts. Next year, we are hoping to expand the number of SummerFest participants who can register.
SummerFest is a new and popular program of Bard LLI, and another reason to appreciate this wonderful organization.