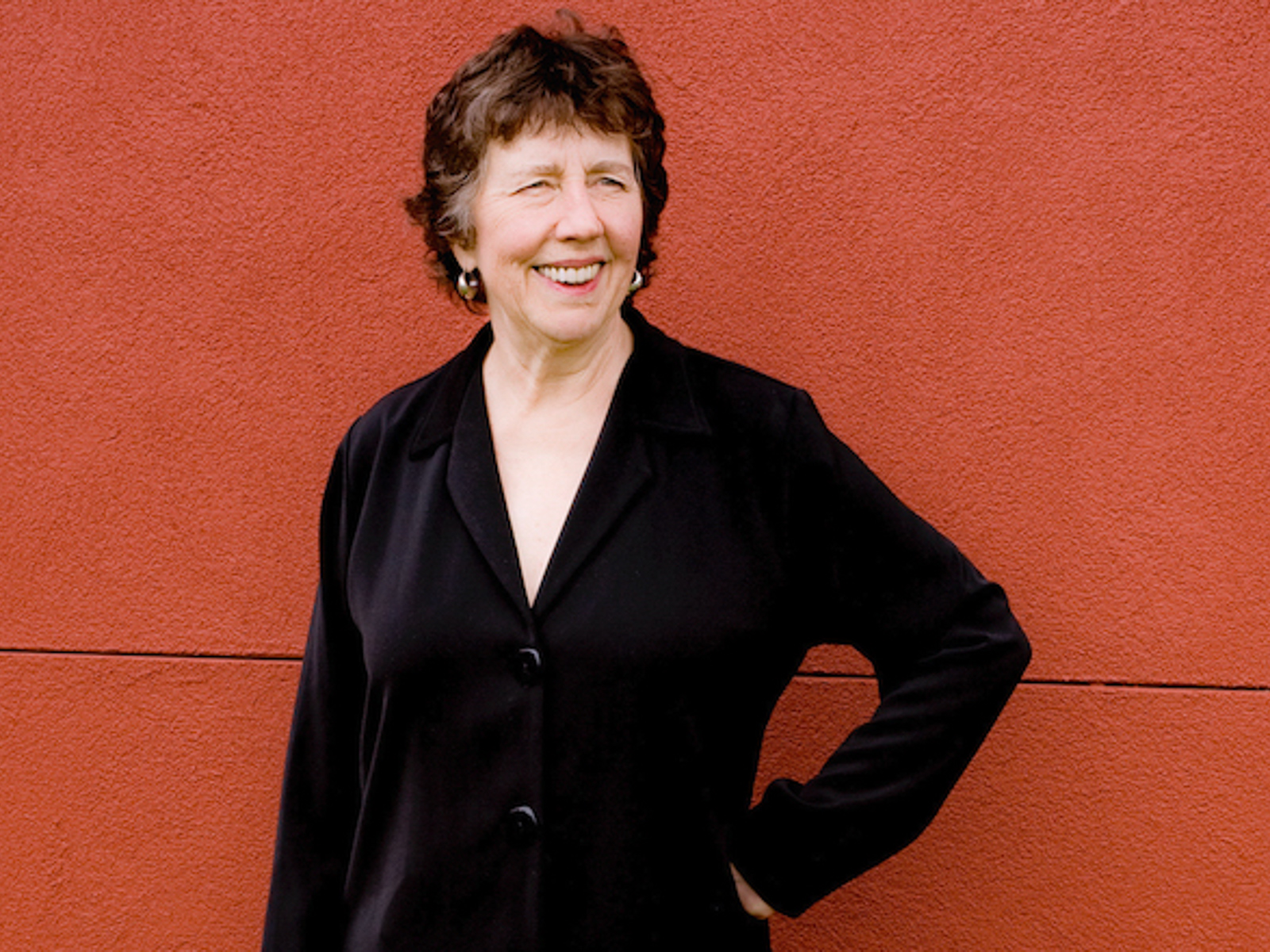 Bard College Asher B. Edelman Professor in the Arts Joan Tower has been honored with one of the music industry's most prestigious awards: Musical America's Composer of the Year. "Trained in an era when academic modernism reigned, she developed from a composer of intensely wrought chamber works into a creator of dramatic orchestral music that can only be described as, well, towering," writes Musical America. The award will be presented at the 59th Annual Musical America Awards ceremony at Carnegie Hall in December.
Tower is widely regarded as one of the most important American composers living today. During a career spanning more than 50 years, she has made lasting contributions to musical life in the United States as a composer, performer, conductor, and educator.
She was also recently awarded the Chamber Music of America's Richard J. Bogomolny National Service Award, which recognizes an individual or entity that has made a significant contribution to the ensemble music field on a national level and spanning an entire career. Earlier this year the League of American Orchestras presented Tower with its highest honor, the Gold Baton, at the league's 74th national conference.
"It has been quite the year for me—three huge awards from the music industry. At 81, it's very welcomed!" says Tower. "I've also been invited to be inducted into the Classical Music Hall of Fame and to archive all my works at the Library of Congress, so it's been a very momentous year."
Professor Tower has taught at Bard College since 1972. She is also a longtime LLI presenter and devoted friend of our organization, sharing her students and their music with enthusiastic LLI classes. On her 80th birthday, she was honored by LLI at its 2018 annual meeting. For more information about her, click here.