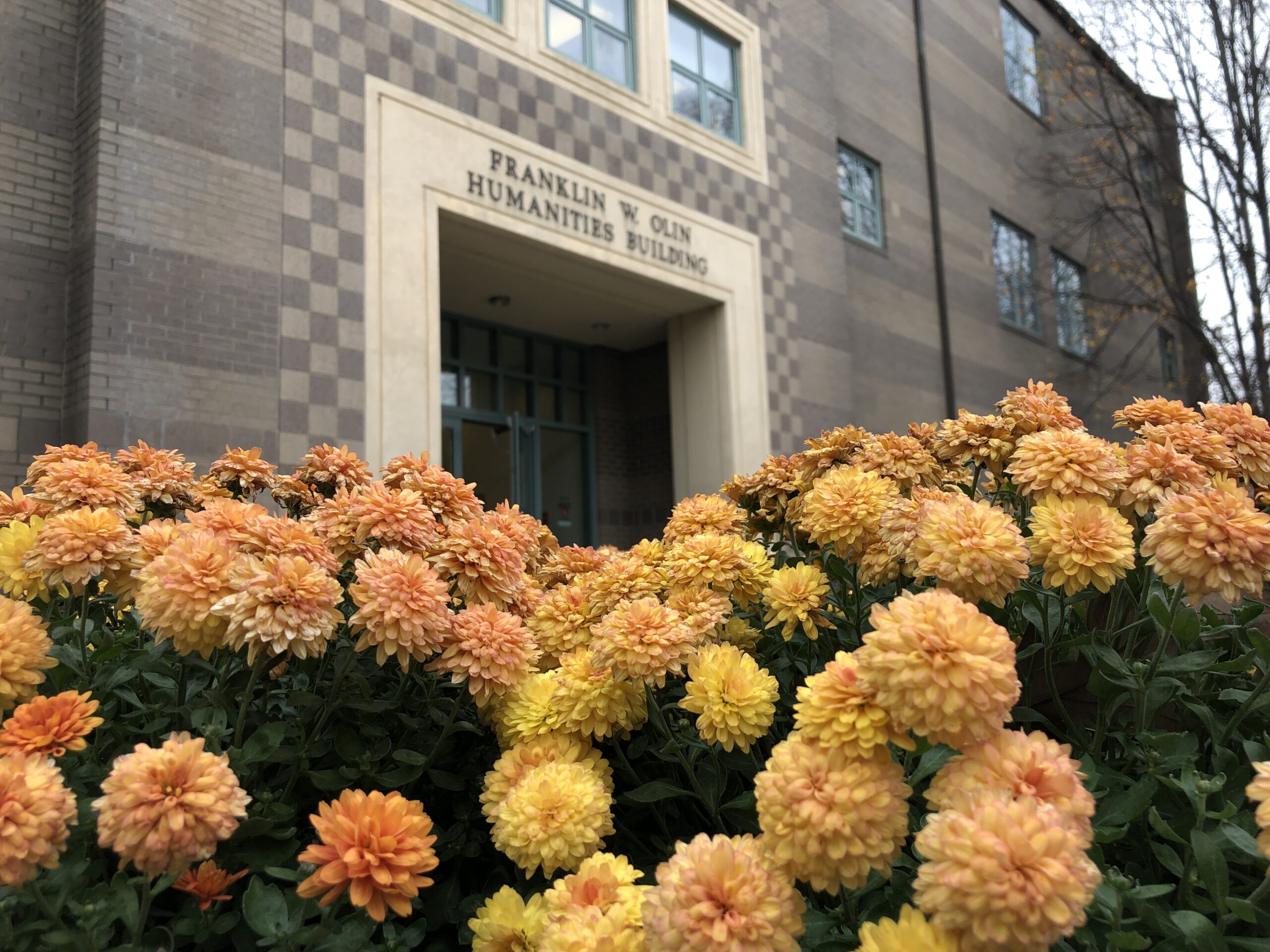 We celebrate a semester of firsts. We can welcome a record number of Bard faculty teaching individual courses at LLI this spring as well as a record number of LLI member presenters. Curriculum is also testing the popularity of a new scheduling option by offering the same course in the first and fifth periods to better accommodate members' varying schedules.
We Celebrate Offerings in Different Disciplines
Music. This first semester of the new decade offers a variety of music courses. Joan Tower, Asher B. Edelman Professor in the Arts, Composition, Bard College Conservatory of Music, has graciously agreed to offer another of her popular music courses on Creating and Playing Music. Raymond Erickson, our seven-time instructor on Bach, will offer Impressionism in Music. LLI member Alan Lipper will share his love of Jazz Standards; and Jindong Cai, professor of music and arts, will present an off-Friday course on the US-China Music Institute at Bard of which he is director.
Literary offerings include Lou Trapani's fifteenth Bard LLI course, Into Inge, and Anique Taylor's popular Poetry Writing class. Bill Joel, who has taught animation in the past, will present a course on US Poet Laureates. LLI members Barbara Danish and Laura Brown will again offer their always insightful Seeing Differently: Reading to Write. Long-time presenter Beverly LeBov Sloane will teach From Memoir to Legacy Letters: Passing Values From the Stories of Your Life to the Next Generation. Last, Skip Doyle has devised a fascinating one-day, off-Friday class, A Voice in the Wilderness: American Nature Writings and Poets.
Skip Doyle will also explore The Hudson River School of Art: Paintings, Painters, Period, and Places, as an off-Friday class. In Meet the Artists: 2020, painters, photographers and film faculty from the Bard Division of the Arts will give weekly illustrated talks on their work. Presenters include: Laura Battle, professor of studio arts; Ellen Driscoll, professor of studio arts and director of the Studio Arts Program; Tim Davis, associate professor of photography; Brent Green, visiting artist in residence in film and electronics; Lothar Osterburg, artist in residence in studio arts specializing in printmaking; Emilio Rojas, visiting artist in residence; and Daniella Dooling, artist in residence in studio arts. Thanks to LLI member Arlene Becker for enlisting this talented group of artists.
A four-part, off-Friday course, Kaatsbaan, A Home for Dancers on the Hudson: Dancers in Residence Share the Creative Process, will entice our members to visit this cultural center. LLI member Jane Diamond, who produced the course, will lead the fourth session.
Multi- disciplinary Offerings
LLI member Gary Miller will be teaching Strong Women, Strong Stories, Strong Storytellers. He will present the stories of strong women told through writing, artwork, photography, and video journalism. Chuck Mishaan, LLI member and frequent presenter, will offer Authoritarianism and the Arts, examining how literary, visual, and performing arts have functioned in authoritarian societies. And The Rev. Dr. Bruce D. Chilton, Bernard Iddings Bell Professor of Religion at Bard, will offer us a course on Salomé, integrating themes from the Bible, literature, music, and art.
History, Current Events and Economics
We have LLI member Robert Beaury's Lessons from Our Civil War (1860-1866). Andy Weintraub will help us understand Economics From a Macro Perspective. Donald Westmore will present Foreign Affairs In a Chaotic World. Former LLI member and presenter Robert Ulrich returns to teach a course on Gods and Guns, about the influence of the rivalries between British Anglicans and Scots-Irish Presbyterians in American history. LLI member John Ruskay will explore the Arab-Israeli & Israeli-Palestinian Conflict. Tom Walker will be discuss Colonialism from 1870 to 1970.
Biology of Infectious Diseases – Protoists, Worms, Oh My! will be presented by LLI member Dr. John Ferguson, whose previous courses on disease were highly regarded. Are you interested in plants? Seven experienced local gardeners will present Hudson Valley Gardening: What to Grow, How to Grow It, a course facilitated by LLI member Susan Hinkle, and Rick Jones will offer Botany for Nonbotanists.
Movement. LLI members teach movement. Annie LaBarge returns with Tai Chi, and Susan Blacker will teach Therapeutic Yoga.
Wine. For the first time, we will have two wine study courses, Paul McLaughlin's always popular Wine Tasting and first-time presenter José Moreno-Lacalle's discussion of the wines of New York State. Both presenters are LLI members who enjoy sharing their pleasure in oenology.
RN Marion Power and LLI member Nina Lynch offer us Navigating the Landscape of Purposeful Aging. And LLI member Dale Bernstein returns with a course on Sigmund Freud.
Remember the date: January 24 is when the catalog will be emailed. While you are deciding which courses to take, narrowing down to your final selections, keep in mind that several of the courses do have class limits to ensure effective interaction of the participants and the presenter/presenters.
Registration occurs February 8 through 20.  Friday spring course dates are March 20, 27; April 3, 10, 17; May 1, and 8.
Anne Sunners, Chair of Curricular and Special Programs, speaks with great enthusiasm of our Spring 2020 course offerings: "Our newly expanded committee worked together beautifully to produce one of the finest selection of courses I can remember being offered. Hours of work and dedication on the part of committee members yielded a rich diversity of offerings to appeal to our newly expanded membership. It is a joy to work with this amazing group of committed volunteers. They join me in saying that we hope the membership enjoys our offerings and appreciates our efforts."
If you have an idea for a course offering or if you'd like to be part of the group producing this amazing array of courses, please feel free to come to any Curriculum meeting. They are held on the second Tuesday of every month in Bertelsmann Campus Center, Room 214 from 10 a.m. until 11:30 a.m. Can't make a meeting? Feel free to email Chair Anne Sunners at [email protected].