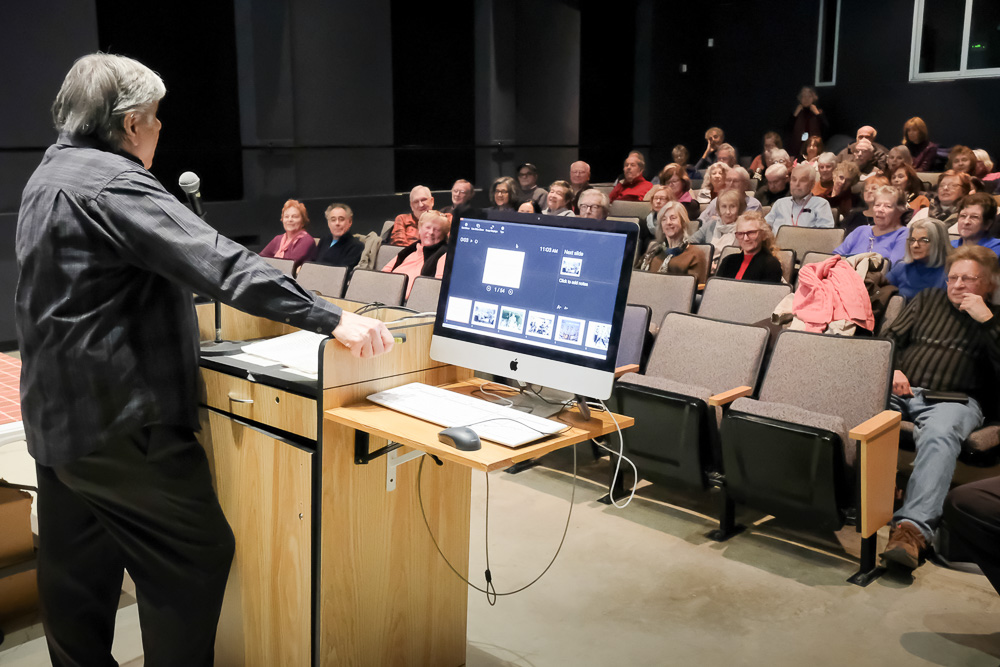 Gene Burns, Chair of the Special Programs Team, outdid himself this winter by arranging an intriguing selection of presentations for Intersession. Lou Trapani led off by challenging his audience to debate whether art is of any use. (Hint: All of us thought it is.)
Read below for a summary of the topics discussed during the different Intersession classes.
Interesting Presentations
Stories about the doomed voyage of the Titanic are always gripping, as Donald Fraser showed us. Anthony Musso brought back memories of music of the 50s and 60s through his backstage stories of the recording artists. Then Mark Lytle brought back more memories by discussing the impact of images those of us who grew up in the 60s remember vividly.
LLI's own Bill Tuel showed us how Ice Age events sculpted the Hudson River landscape we see today. And who knew that it was possible to calculate how many days it took for an event that occurred more 10,000 years ago?
Films, Presentations, and The Study of Hate
Via a film by presenters Samuel Crow and Bill Nichols, we looked in the face of Jason Goudlock, an inmate who has spent years fighting an unjust and sometimes corrupt sentencing system. He sent us a letter about his ongoing attempts to be granted parole. Gus Pedersen reviewed the fundamentals of creating an effective presentation by giving one himself. And finally, Kenneth Stern provided an overview of the novel approach that the Bard Center for the Study of Hate is taking to combat one of the most destructive and least understood aspects of the human condition.
Intersession 2020 was a success. Weis Theater was generally full of enthusiastic, engaged LLI members. Thanks to Gene, Chuck Mishaan, and the stalwart team that wrestled with a recalcitrant AV system.