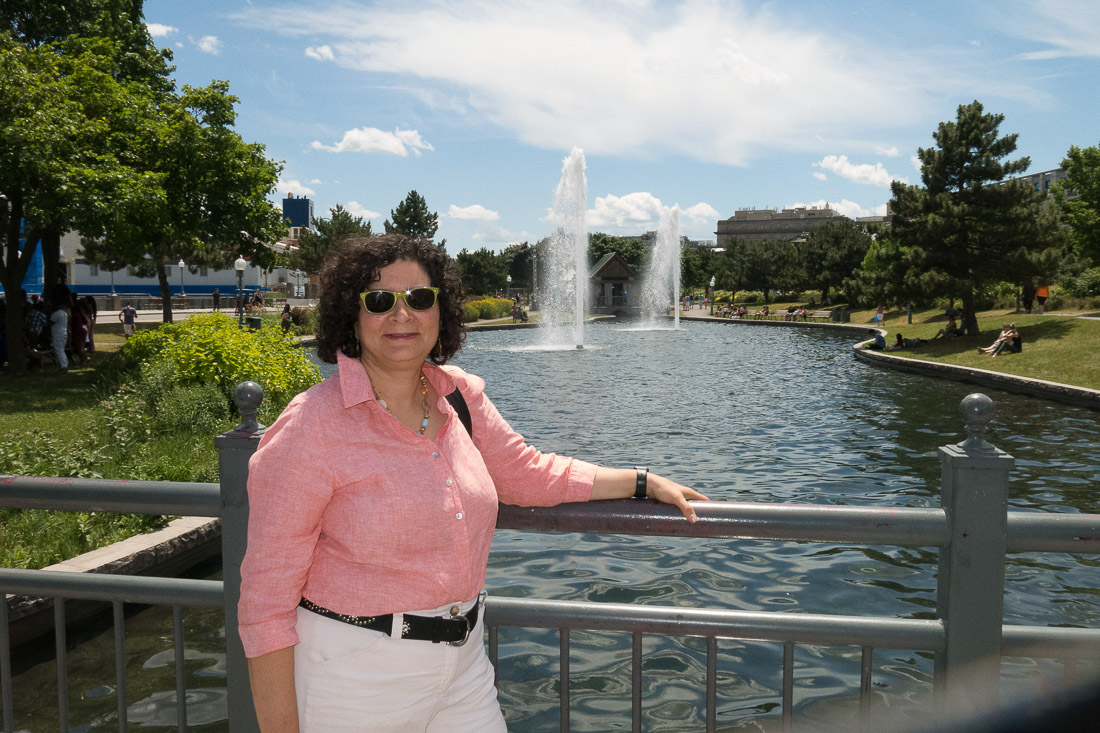 Living life to the fullest — that might be your first impression when you meet Carmela Gersbeck. She is always ready to learn new things (isn't that why we all love LLI?), bubbles over with enthusiasm, and has a down-to-earth willingness to pitch in.
Carmela joined LLI just this past September. She immediately got involved using her organizational skills and her love for photography and writing. She is now part of the Communications Committee, has written several articles for the newsletter, and is working with a photography subcommittee to develop an organized, accessible photo library. And if that is not enough, she is also on the Technology Committee and deeply involved with LLI's use of technology to communicate.
"I Wasn't This Busy When I Was Working!"
As she said, "I wasn't this busy when I was working!" Carmela's work was pretty demanding so that is an impressive statement. Seeking work that would allow her to care for her children, she worked nights and weekends in various operations at Goldman Sachs, becoming Vice President. From there, she moved to business administration and facilities management for Bear Stearns, where she was a Managing Director and then, when Bear was acquired by J.P. Morgan, she became an Executive Director in the Global Real Estate group, managing client relations for the Asset Management line of business. Since retiring in 2018, Carmela has filled her days with traveling, hiking, biking and kayaking with Al, her husband of 45 years. She enjoys photographing her adventures, in addition to volunteering for Bard LLI.
On her first day at LLI, Carmela heard a request for someone to carry out the mail merge function that personalizes LLI's communications to members. "That's easy," she thought. "I can do that." From that beginning, her tech involvement burgeoned. She learned to use the MailChimp program, which sends out LLI emails. Carmela also formats the monthly newsletter using WordPress. She said she learned WordPress basics when she created her travel blog Gerztrippers, but she had a lot more to learn to create LLI's formatted and illustrated newsletters. "I love learning new things, it makes me feel creative. I'm not only learning new things from the classes but learning new things in my volunteer roles."
Carmela is also the technical support person for the Class Support team. Carmela gives major credit to Deborah Schwartz who is always available to consult and advise when a tech issue arises. Being a part of Bard LLI has added a new dimension to Carmela's retirement, one that she is greatly enjoying.