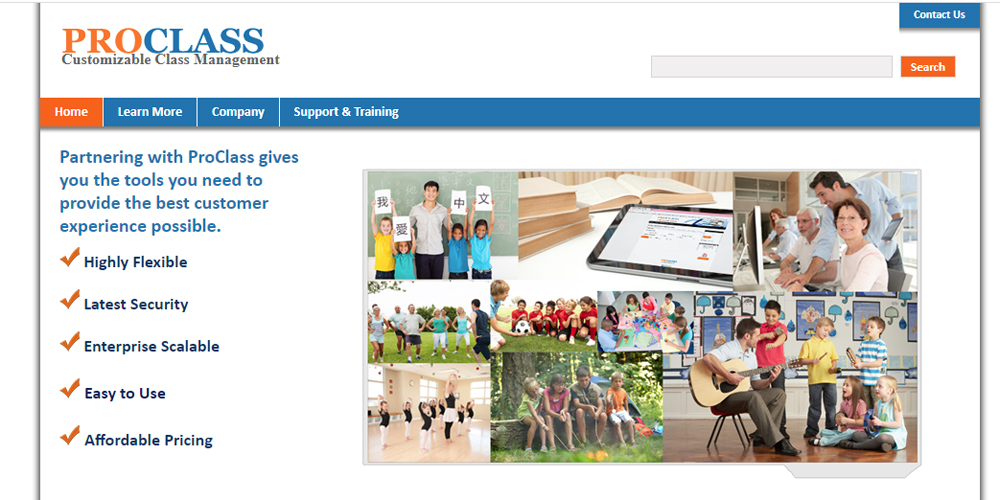 When Fall registration opens on September 1, we will begin using ProClass, software that is used by hundreds of LLIs around the country. ProClass keeps track of our member information as well as providing an easy-to-use registration process. Best of all, ProClass allows us to create a Wish List between August 15 and September 1 because we will be able to see all the courses in each period and indicate which ones we want.
When we get a notice that the catalog is available in ProClass on August 15, we can review the offerings in each time period. We can add courses to our "Wish List," which we can access at any time by clicking "Favorites" in the upper right of the ProClass menu when we are logged in.
Keep a second choice in mind, because ProClass will also tell us right away if a course we want is already full or "oversubscribed." So when registration opens, September 1 at 9:00 a.m., we can jump on the computer, login to ProClass, go to the Wish List and change our Wish List choices to registrations.
LLI Needs for Registration
LLI chose the ProClass software because it meets many of our needs.
Only Members Can Register
We restrict course registration to members. Nonmembers should not be able to register for courses through a link on our website or a link forwarded to them. ProClass is configured to allow only admitted members to purchase LLI memberships and register for courses.
Each member has unique login credentials in ProClass. Your tech team changed some members' credentials to make them easy to remember.  An email went out on August 5 to to all members with instructions on how to log in. As long as you can login to ProClass from the LLI website, you are ready for fall registration! Try it out from the navbar on the LLI website, choose Courses>ProClass Registration Link.
If a nonmember signs up as a new user in ProClass, he or she still cannot do anything to purchase a membership or register for courses.
LLI members are designated as "eligible for membership" by one of our trusted tech volunteers.
We no longer need to use member numbers to identify members. These were not secure; they were printed on every member's lanyard so anyone could see them. And tech volunteers spent too much time reminding people what their numbers were!
In ProClass, even if you forget your username and password, a link on the login page allows you to get your credentials by entering your email address. Most of us remember our email addresses, and you simply follow the instructions from the password reset email to recover your password and username.
What happens if some of your data changes? You might move, get a new phone number, update your email address. 
In ProClass, once you log in, you simply click your name in the upper right corner of each page and then click the My Account button. This displays all the data about you and you can change as appropriate.
Even better, if you scroll down to the tabs at the bottom, you can see your course registrations, your membership, your payments. No more emails to the registration team asking, "What am I enrolled in?" ProClass will tell you, instantly. You can even drop a course from the Registration tab in one click.
Only One Course Per Period
At the end of the ProClass registration process, the software will check to make sure you are enrolled in only one course in a given time period. You cannot complete your registration until you delete any selected courses that have the same time period.
This is especially important for our few oversubscribed courses. If members are allowed to take multiple courses in a given time period, space is taken from someone else who may want the course.
You should always know if courses are available for registration. ProClass displays the number of empty seats in a course so if your first choice is filled, you can choose a different course.
You will receive an email around August 15 with notice that the course offerings are available on ProClass. That will also include some instructions on how to search for courses and how to register when registration opens on September 1 at 9:00 a.m.
Registration is pretty intuitive, fast, and easy. If you have ever ordered something from an online store, you will be able to register for courses. But, if you have trouble, you can always contact [email protected]. 
As long as you can log in to ProClass, you are in good shape! If you can't log in now, contact [email protected] and we will get you going.