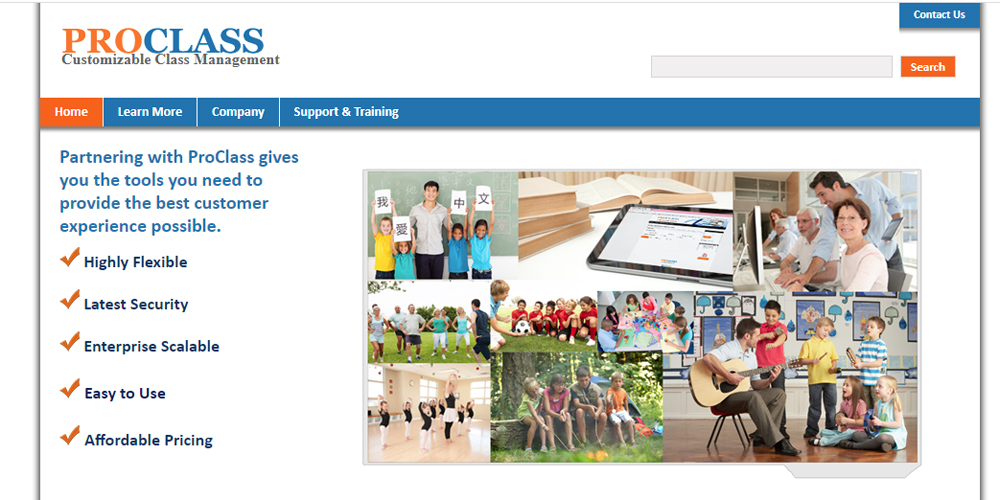 Now that the fall course registration period is in full swing, most of you have experienced the improvements by using our new course registration system, ProClass. You can now:
Recover your login credentials associated with your email address
View a list of courses you are registered for
Register and drop or add courses online
Put yourself on a wait list
This article discusses these advantages in more detail.
Recover Your Login Credentials
Your username and password (your login credentials) identify you as an LLI member with the ability to register for LLI courses.
If you forget your username and password, simply click the "Login" button in ProClass and then click the password recovery link. Enter your email address. Your username and a link to reset your password are immediately sent to your email address. If you use password manager software, this will "remember" your credentials. For example, Google Chrome asks you if it should store your username and password the first time you log in and then fills it in whenever you go back to a site.
LLI no longer uses a member number. It is amazing how many members emailed tech help asking for their member number each semester! In addition to being more secure, your login credentials are recoverable.
View the Courses You Registered For
Anytime you login to ProClass, you can click to go to your Account page. Scroll down and click the Registrations tab to see all the courses you are enrolled in. No more searching through old email messages to find your courses—they are always available in this simple list.
The Registrations tab will also show all courses you previously registered for, including the semester dates.
Online Drop, Add, and Registration
Did you know you can register more than once with ProClass? Suppose you spoke to a friend who loves a certain course that just started. You can go back into ProClass and register for that course or as many other courses as you want.
Most presenters prefer to limit new registrations to the first two weeks of class. ProClass has that covered; you will no longer be able to join a course if the presenter thinks it will interrupt the flow of the material. For other courses, such as the Bard Masters of Math and Science, you can register even after the course has been meeting for several weeks because each session is independent of the others.
When a course is oversubscribed, you can add yourself to a wait list. Your tech team is behind the scenes, watching for participants who have dropped courses. If you are next on the wait list, you will get an email asking if you still want to enroll in the course. In other words, you will get a choice to potentially drop a course in the same time period to take your waitlisted course.
If the tech team does not hear back from you within 24 hours, they will email the next person on the course wait list (again, this is first-come, first-serve).
Please email [email protected] if you have any questions about using ProClass. Enjoy all the new power you have over your own registrations and data!