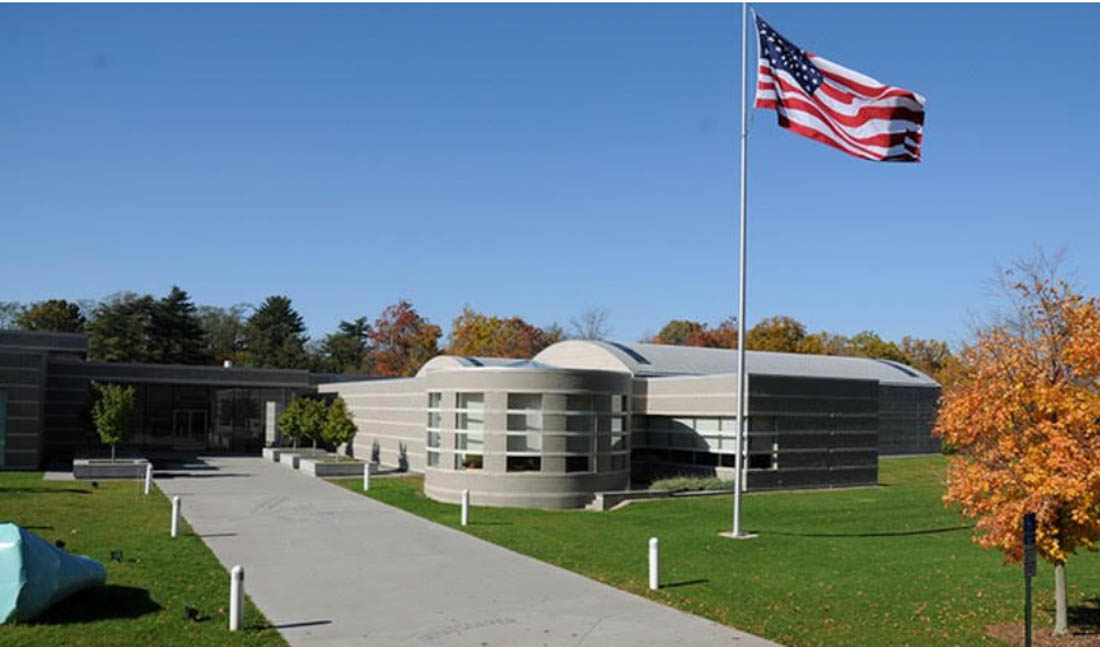 Marking one week prior to the Presidential election and flying until the votes have been counted and the election results are ratified, CCS Bard will present the sculpture Flag, 2005, by Frank Benson. Flag was first flown at CCS Bard in 2005 as part of an exhibition titled, Uncertain States of America. Fifteen years later, the echoes of that title reverberate through our media as well as our psyches. Hoisting Flag at this time, on the 50-ft. pole at the entrance to the Center for Curatorial Studies and Hessel Museum of Art, provides a visual representation of the distorted and perilous period in which we live, as the nation struggles through several simultaneous crises and hurtles towards the most consequential election of our lives.
Benson is a New York-based artist whose three dimensional and photographic works reflect a sustained fascination with concepts of arrested movement and the use of digital tools in the creation of sculpture. Increasingly, he has employed high tech software in the production of works—for example, translating photographs of human figures into meticulously crafted 3D models that serve as the basis for hyperreal and minutely finished sculptures, as seen in his celebrated series of Human Statue works begun in 2005.
Flag, 2005, one of two flag sculptures the artist has produced, was made by subjecting the standard pattern for the United States flag to simulated wind and turbulence in a computer animation program. A still from the animation was used to create a large scale functional flag out of durable appliquéd nylon fabric. These manipulations give the flag the appearance that it is blowing in a high wind, contorting and disfiguring the stars and stripes, even while still.
Flag has flown atop the warehouse at the corner of 25th Street and 10th Avenue in New York since 2005, among other locations around the world.