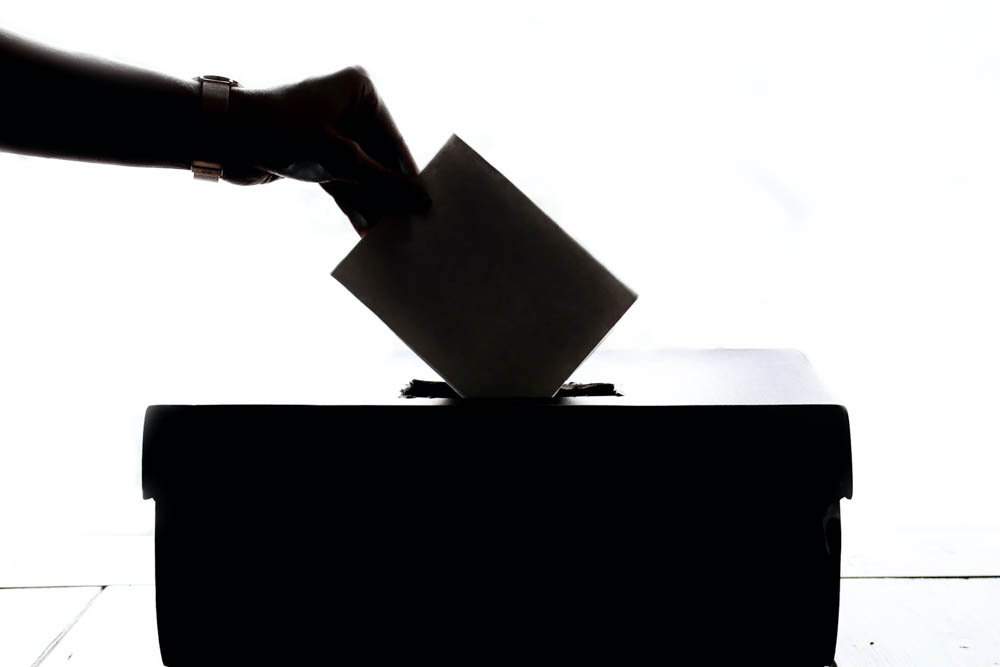 As you know, Council is the governing body of LLI, and key positions are elected by the membership for two-year terms. The upcoming term for newly elected Council members will be from July 1, 2021, to June 30, 2023. And this year, the election will take place from March 15 to 29. You, as a member, will receive a ballot via email to participate anonymously. Please review our candidates and be sure to vote to ensure your voice is heard.
Running for Second Vice President
Felice is retired from 28 years on Wall Street, where she worked for several investment banks and investment managers and then began her own business. Before that, her work life was quite varied — postal carrier, trade union organizer, social worker, substitute teacher, typesetter, etc. She graduated from Boston University, earned an MA from Tufts University, and an MBA from NYU.
She and her husband Yoram had a weekend house in Rhinebeck for 35 years and finally decided to move to the area full-time two years ago. Bard LLI played a significant role in that decision. They now live in Red Hook. She's involved in local community activities, including Red Hook Mutual Aid, and has, for many years, supported a theater in the West Bank, Occupied Palestinian Territories. LLI members may have heard her 2019 Winter Intersession presentation Theatre in a Conflict Zone: Cultural Resistance.
Since joining Bard LLI in 2013, Felice has been a class manager and has worked on the Communications Team and the Social Gatherings Team. She's had a great time learning about LLI by writing for the LLI newsletter, getting to know other LLI members by being a class manager, and, most recently, helping people get together in on-line social events.
Running for Secretary
I'm running for a second two-year term as Secretary of the Bard LLI Council as a way of contributing to the organization and becoming more fully involved with the community. The position would build on my more than 40 years' experience as a writer and editor as well as my volunteer work as secretary for a nonprofit organization in New York City. In the four and a half years since I've been a member of Bard LLI, I've worked on the Communications Committee and the Catalog Committee, and acted as a class manager. 
I was raised in the Hudson River Valley, went to college in Chicago, and then moved to New York City. While my husband and I lived in the city, we also maintained a place in Newburgh and often came up to Bard to hear some concerts. When we retired, we chose to move to Rhinebeck, knowing we would enjoy the beauty of the Hudson River Valley and the cultural riches of the area. 
My participation in Bard LLI has only enhanced my pleasure in living here. I have delighted in taking some of the intellectually challenging courses as well as some of the more entertaining ones. Perhaps the most rewarding aspect of joining Bard LLI has been the connections I have made with so many interesting, engaged people from a diversity of backgrounds. Several of my neighbors are also LLI members and meeting them when I stroll around the neighborhood only enhances my pleasure in this strong, vibrant community. 
I am looking forward to doing what I can to help Bard LLI enrich all of our lives.
Running for Member at Large
Carol has been a member of LLI since 2003. Through the pre-Zoom years of 2016-2020, Carol was co-chair of the Class Support Team, enlisting and training LLI's army of class managers each semester.
Carol received a BA degree from Hunter College and an MS from SUNY NewPaltz. She worked as a primary grade teacher in New York City and the Arlington School District before retiring in 2002. Carol first volunteered at the Red Hook Library. She has thoroughly enjoyed her LLI experience, even more after she became actively involved. Carol feels that volunteering is a good way to pay back for all she has received being a member of LLI.
Carol is a long-time resident of Milan. She lives with her husband Peter, surrounded by woods, wildlife, and an occasional bear. During the pandemic, Carol has enjoyed watching the many resident and just-passing-through birds and the small animals occasionally featured on her new trail camera.
Running for Member at Large
I joined Bard LLI in 2019. There I discovered an outstanding educational opportunity with a wide variety of courses rich with excellent presenters. At that time, we had both on and off-campus courses. I participated as part of the Audio-Visual Committee to support in-class presenters.
I am currently serving as Member at Large on the council. Members at Large are tasked with representing the interests of the general membership. They bring the "heart and pulse" of the membership and offer their observations to the Council at monthly meetings. I sincerely enjoy doing this and volunteering for other assignments as needed. 
From 2008 to 2016, I completed five humanitarian medical missions with the French organization Doctors Without Borders also known as Medicins Sans Frontiers (MSF). These included Amman, Jordan; Nigeria; Democratic Republic of Congo (twice), and South Sudan. The missions were devoted to caring for victims of armed conflict and were personally the most rewarding of my medical career.
My husband Paul and I met in Belgium when I was a med student and have been together 40 years. We live in Athens, NY with our seven-year old  English setter 'Kai' in an old (1790's) Dutch farmhouse. Although Belgian, Paul is an American citizen now and is fluent in English. However, we still speak French at home as it helps maintain my skills (and the dog's) with that beautifully melodic language. Visitors are always delighted the dog understands French.
On a much more gentle note, I enjoy beekeeping and caring for Kai who isn't so sure about the bees, but doesn't mind sharing his yard with them.
Michael S. Weinstock, MD, FAAP, FACEP
Running for Member at Large
Dr. Michael S. Weinstock served as Chair, Department of Emergency Medicine, at the Lehigh Valley Hospital and Health Network in Allentown, Pennsylvania. While LVHHN conducted a national search to identify a new Chief Medical Officer, Michael served as Interim Chief Medical Officer from April to October, 2003. He holds a faculty appointment as Professor of Clinical Emergency Medicine at the Penn State University, College of Medicine.
His national activities include membership on several committees and task forces of the American College of Emergency Physicians (ACEP). He was an active councilor for eight years and subsequently served six years on the Board of Directors of ACEP, a national organization of over 35,000 physicians. At ACEP's Annual Scientific Assembly in 2000, as recognition by his peers, Dr. Weinstock received the James D. Mills Award for Outstanding Contributions to the field of Emergency Medicine. In addition, Dr. Weinstock served as a Senior Examiner for the American Board of Emergency Medicine from 1984 to 2002. 
Michael has become a frequent and popular LLI presenter, recently delivering a well-received WinterFest lecture, Anatomy of a Plane Crash: Avianca 52. He will teach Current Concepts in Medicine this spring. He and his wife Leslie live in the Gardens at Rhinebeck. They enjoy traveling, walking, theater and Canasta. He is an avid golfer. Michael also holds a Commercial Pilot's license and formally was very active in aviation, owning his own aircraft. He and his wife have been active at Bard, enjoying classes, fellow members, and the Fisher Center.