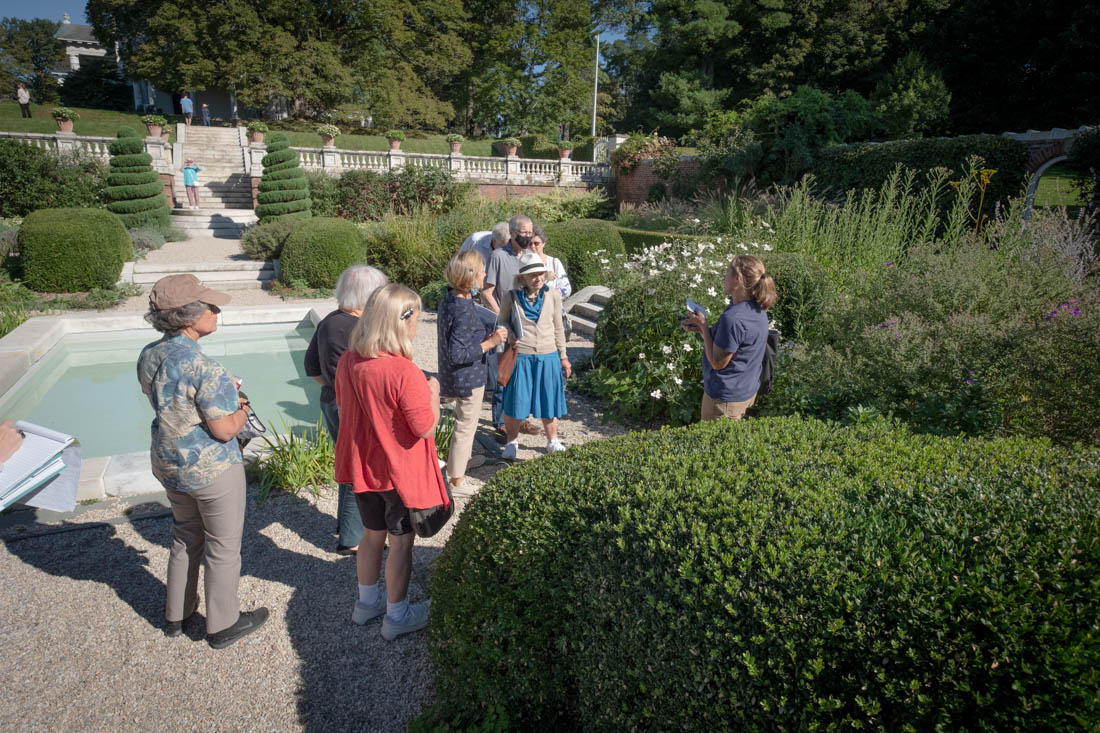 Imagine a Maine schooner cruise vacation. Brisk, fresh sea air filling majestic canvas sails. Helping trim the sails, grabbing the wheel, and steering the yacht on course, carefully staying clear of rocks. It's so exciting the next year you invite a friend to join you.
You share the same excitement, the realistic feeling of a 19th century sailor, and the enjoyment of watching the sunset with a glass of wine in your hand. The next day you raise anchor and head out of the harbor. Only this time the ship hits a rock, overturns, and you and your friend are hanging on to the upside-down hull. The water is ice cold. You turn to your friend and ask, "You want to sign up again next year?"
It's a slight exaggeration, but many LLI members, old and new, found themselves in the same situation. We all felt the fury of COVID-19. Each member of the LLI family coped with different experiences, sometimes tragic, sometimes manageable, but always challenging. And we still felt proud and wanted friends to join and share the experience.
"The entire world was suddenly struck with this horrific pandemic," says LLI president Nanci Kryzak, "and we had to quickly respond with a plan which would work for everyone, and that includes existing members, new members, presenters, and producers."
Our traditional life of walking the beautiful Bard campus, sharing conversation during a coffee break or lunch, and sitting in classrooms enjoying the knowledge from presenters, disappeared in a flash. Zoom filled the vacuum. Teams were formed. Technology was tried, tailored, and proven. We managed the transformation beautifully.
"On one hand, it was new territory for us," says Online Team chair Carmela Gersbeck, "on the other hand, the providers of this new technology, such as the folks at Zoom, together with our presenters, producers, and the team of LLI online volunteers, made it all possible."
Immediately, we found out that although the LLI experience was wrapped in a different package, it worked. We shared ideas and asked questions, watched each other's smiles or frowns, and put names with faces we didn't know. We also saw a comprehensive effort to improve the experience with each semester.
Chuck Mishaan, who has guided technology at LLI for more years than he'll admit, says all the work we researched, practiced, and implemented paid off. "Suddenly we found ourselves in a garden—literally—with both on-site members and those at home watching on computer screens, learning about organic gardening from master gardener Adam Weiss. For us, hybrid technology was a totally unique experience, combining both in-person and Zoom viewers."
Chuck's recent class, "The Roaring 20s," also used the hybrid presentation approach and was well received. "The future will be a mix of in-person, Zoom, and hybrid," he says.
Presenters, the main attraction at LLI, grappled with decisions. Some were simple. Can I do it? Others were more complex, like how can I adapt my presentations to Zoom? How do I handle questions? What about video? In my case, Zoom made it easier to share more than 100 slides and videos each week. I could refer to notes, insert new content at the last minute, and most importantly, grab a sip of coffee now and then. But it would have been impossible without our session managers.
Class managers traditionally tended to in-person details such as distributing information sources, schedule shifts, attendance, and orientation. Many of them joined the new team of session managers. They set up Zoom meetings, sent invites, managed 101 details during class such as dealing with questions, highlighting speakers, sharing screens, dealing with Internet outages, and dozens of other decisions, often made on the fly.
"The session manager developed into one of the most critical aspects of the Bard LLI experience," says Jeff Christensen, one of the key members of the online team. We needed people who were willing to learn and adapt to a new skill set. Not just a handful, but 20-30 people without whom the Zoom experience would simply not work."
So what about that friend who joined you for the LLI experience? Many joined on the basis of the traditional environment, hoping that soon things would change. Others joined knowing that it would be only Zoom for the foreseeable future. In nearly every case, LLI turned out to be a warm and welcoming harbor.