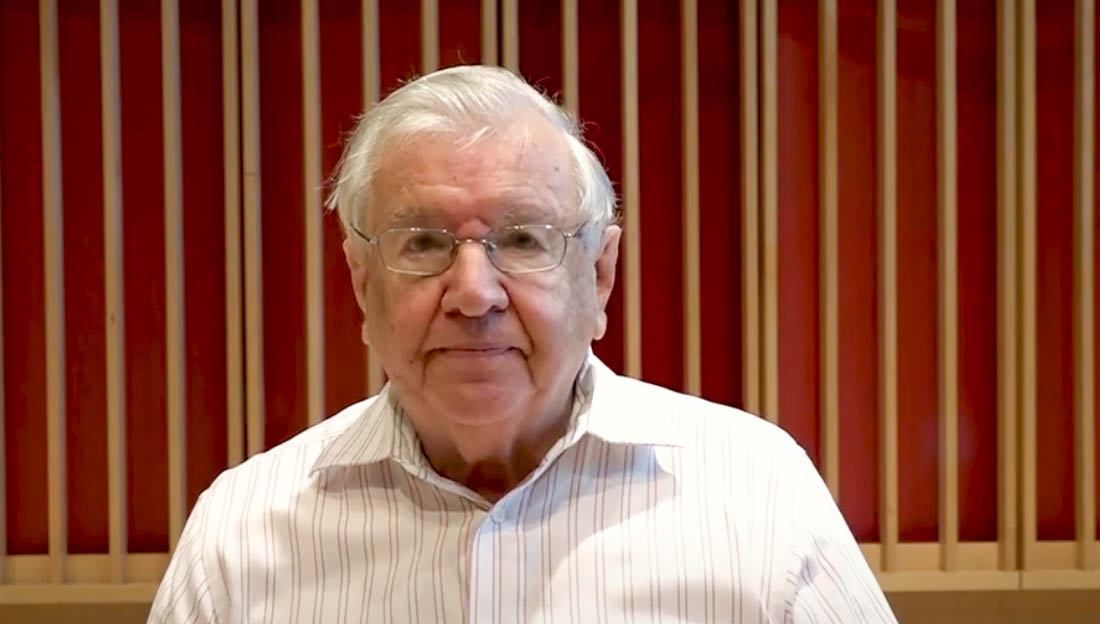 Raymond Erickson has produced a video for the American Bach Society, giving all of us a chance to enjoy the experience of learning from him. Ray is a distinguished musician and scholar, best known for his many publications about Johann Sebastian Bach and his stunning performances of Bach's music. When LLI classes were on campus, he drew a devoted following eager to show up for an 8:30 a.m. class—with a class planned for 2020.
The American Bach Society is "an organization of scholars, performers, and lovers of the music of Johann Sebastian Bach." Faced with the 2020 shutdown of live performance, they turned to the virtual world and produced a series of Tiny Bach Concerts. The videos give an opportunity to "hear a composition by Bach in a performance from around the country or around the world, and a few words from an expert that can help you listen in new ways. It's guaranteed to make your day a little better."
In his introduction to the Ciaccona from Bach's Partita in D Minor, Ray Erickson considers this question in detail, noting variations in the music's French, Spanish, Italian, and German roots. He also offers insight into the political world of 1840 when the piece, presented separately from the rest of the Partita, was performed and gained recognition. Over time, there has been a standard performance style, but he proposes a radically different performance of the piece. One hint to the change: the Ciaccona usually takes 14 to 16 minutes to perform; this version runs just over 10 minutes.
This is a piece for solo violin, performed by Luosha Fang, who is on the faculty of the Bard Conservatory of Music. She studied at Bard College and The Curtis Institute of Music and concertizes internationally on violin, viola, and the viola d'amore.
To listen, go to Ciaccona from the Partita in D Minor, BWV 1004 | Tiny Bach Concerts Episode 12. As you can see, this is the 12th episode of the series. To hear more, go to the American Bach Society at https://americanbachsociety.org/ and click on videos.
And, for Ray Erickson fans—when we are on campus, be prepared for a surprise: his next class will NOT be about Bach. Feeling romantic? Stay tuned!