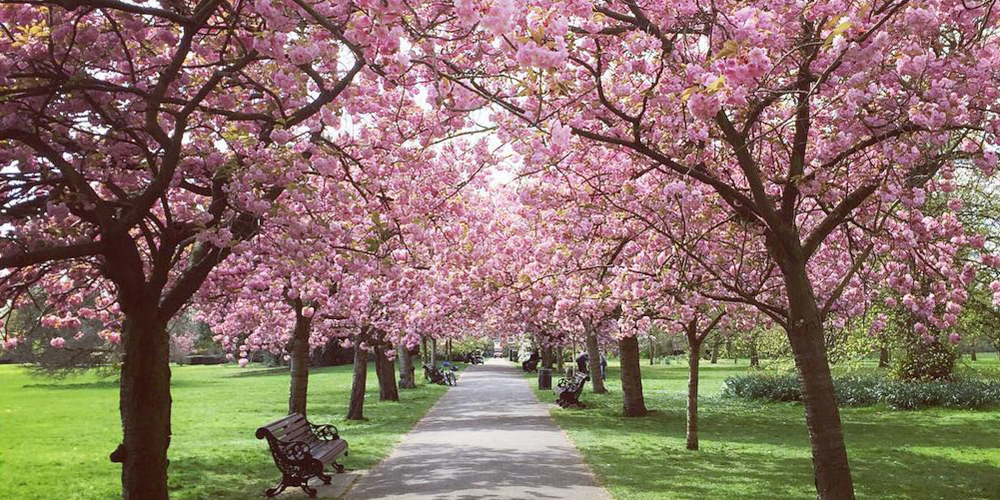 Even though winter has just started, it's not too early to look forward to spring. And the Curriculum Committee has given us an excellent reason to do so with a compelling roster of classes given by both experienced and new presenters. Online classes will start on Thursday, March 10, and in-person classes on Friday, March 11. Unless otherwise noted, they will run for seven consecutive weeks until April 21 and 22. The complete catalog should be available on February 17, and registration will start on February 24. Here's a brief description of what we can anticipate. 
Veteran photojournalist and LLI presenter Gary Miller (LLI) will consider The Influence of the Great Masters of Photography. He will examine the artistic, technological, and personal influences of these artists and how their work changed photography and influenced other media. In The Human Figure in World Art, art historian Jose Moreno-Lacalle will survey the human figure in art from prehistoric times until today.
History and World Affairs
With Cataclysm: America, Germany, and the USSR 1932 – 42, Tom Walker will review the dynamic between powerful leaders and other historical forces during a 10-year period that helped shape our modern world. Then, a multipresenter course, Race and the Rise of the New Right, will offer a series of talks about how and why our country has reached the current political crisis that is disrupting and dismantling core democratic institutions. LLI member and popular presenter Robert Beaury returns with King Philip's War: A Defining Moment in Native American and Colonial History. This course will examine the early history leading to this bloody war of 1675-1676 and the relationship between Native Americans and White society since then. Long-time presenter Steve Bassin (LLI) returns with Argentina: The Shattered Dream, an in-depth look at why Argentina remains a country that always seems to make the wrong choices, its dreams rarely fulfilled.
A quartet of popular veteran LLI presenters will enhance our knowledge and enjoyment of different musical forms. Once again, LLI will be delighted to welcome Joan Tower, the Asher B. Edelman Professor in the Arts at Bard College and Grammy Award–winning composer, in a course about Creating Music: Composing, Playing, Listening. She will focus on different musical themes, such as 19th century piano music, lieder, percussion music, and the music of living composers. Classes will include live performances. Bard College Conservatory faculty member Ray Erickson will also provide some live piano and vocal performances in Claude Debussy: The Man, His Music, and His Milieu. The works of this brilliant self-educated composer challenged traditions on all sides.
Chuck Mishaan (LLI) will consider Opera as Politics: From the Renaissance to the Enlightenment, an examination of how opera reflected and challenged the institutions of Church and State and helped develop the modern world. And Nancy Theeman will continue with part two of her review of Musical Theater, this time by discussing memorable shows of the last 50 years with their emphasis on diversity.
Richard McKeon will offer Killing Frost: The Life and Poetry of Robert Frost, a fresh look at the brilliance and depth of the poet's work in view of an improved understanding of who he really was. Chuck Mishaan will return with a survey of Landmark Literature of the 1920s, including a selective in-depth exploration of some notable writers including Edith Wharton, James Joyce, Scott Fitzgerald, and Ernest Hemmingway. And Barbara Danish (LLI) and Laura Brown (LLI) will delve deeply into the complexity of poems by Elizabeth Bishop, Toi Derricotte, and Philip Larkin among others in Seeing Differently.
Two presenters will look at the integration of writing with different art forms. In Timeless Goddess/Modern Times, P. M. Vicenza Dante will explore the powerful role of the timeless Goddess across world cultures in history, art, music, and literature. Gary Miller will teach Writing for Visuals, a workshop for writers of any level to use the power of words to strengthen the presentation of still images, film, or video media.
John Ferguson (LLI), another veteran presenter, returns with the Biology of Noninfectious Disease: Problems of Oxygen Delivery. He will begin with an introduction to respiration and then review conditions that impede the delivery of oxygen to tissues, such as acute respiratory syndrome, emphysema, sickle cell anemia, and carbon monoxide poisoning.
In Move, Groove, Improve, dancer and choreographer Mary Rotella will teach a fusion dance class that builds strength, flexibility, and stamina and improves balance and cognitive skills for students of all skill levels. Another experienced dancer, Judith Nelson (LLI), will help us learn dance fundamentals using safe and accessible movements in Get Your Brain Dancing. Annie LaBarge (LLI) will return with her popular class on Tai Chi, a gentle stress-lowering exercise that promotes longevity and increases cognition, strength, confidence, balance, and flexibility.
Tea aficionado Kim Bach will share her enjoyment of the drink in Around the World in a Cup of Tea. Class members will be able to sample and taste several fine teas from lands across the world. And speaking of enjoyable beverages, how about wine? Paul McLaughlin (LLI) will offer Wine Tasting, giving participants a chance to enjoy a group of related wines each week and to learn about all aspects of wine production.
On five Mondays, starting Monday, April 25, Vicki Hoener (LLI) and Robin Berger (LLI) will lead members in Guided Hiking at Minnewaska. Most of the trails they will explore are former carriage roads that may offer some spectacular views of this beautiful park preserve.
Skip Doyle returns on Wednesday, April 20, with a one-day offering titled A Visit to Slabsides. The morning session will give members the opportunity to present a brief oral or multimedia presentation on Walt Whitman, John Burroughs, or John Muir. The afternoon will introduce members to Slabsides, the cabin built by John Burroughs, and the surrounding 200-acre nature preserve.
As of this writing, Bard Campus will be open to in-person classes only for people who are fully vaccinated and have received a booster against Covid-19. Masks will be required for public indoor settings, regardless of vaccination status. If these requirements change, LLI members will be notified promptly.