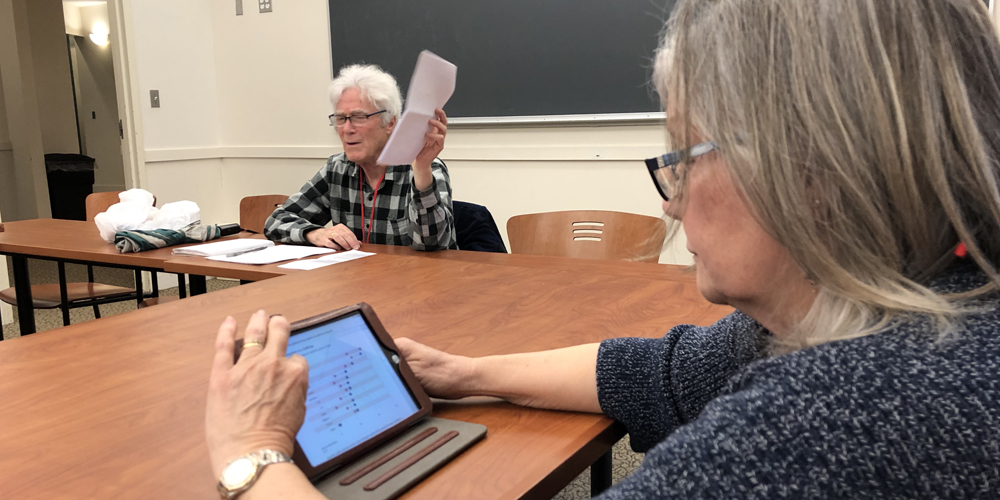 Summary of Course Evaluations
The Curriculum Committee appreciates all the ratings and comments that you gave for our Spring 2019 classes. Your experience was overwhelmingly positive with a combined evaluation for all classes of 9.4 And for all presenters of 9.4. Your comments are shared with the class presenters by the "producers," the members of the Curriculum Committee who work with the presenters. Examples of positive comments were:
There's a reason why Joan Tower courses are usually standing room only. Such talented students!

The presenter is always well prepared and aware of everyone's different needs and abilities relating to this course.

We had a terrific group of talented and inventive people—all invested.
And there were many, many more positive comments. But there were also some caveats, and the producers appreciate receiving those because they can work with the presenters to improve our courses.
The presenter wanders in his presentation, jumps from topic to topic, and sometimes is even hard to follow. More organization might help.

My only complaint was the discourtesy of some of the class.
These are both examples of helpful comments – to work on organizing material more clearly and to take more control of the class.
There were more than 700 evaluations submitted. Thank you!