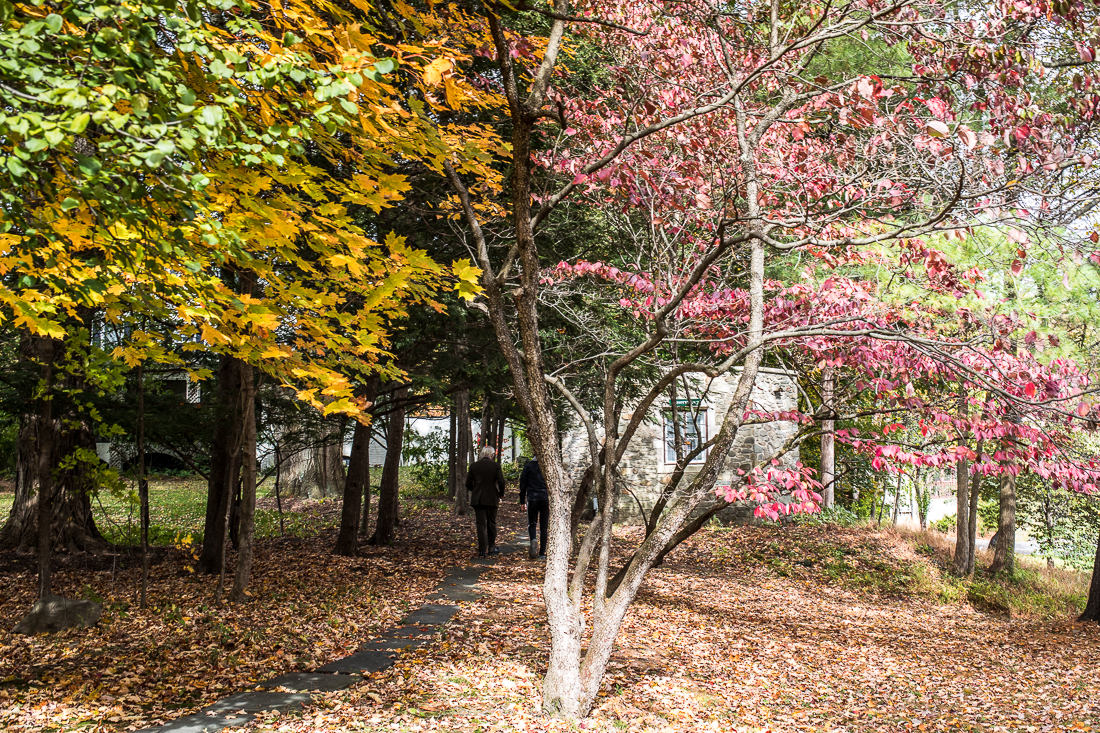 Thanks to the hard work of the Curriculum Committee, we are faced with some delightfully difficult choices in planning our fall schedule. As usual, the courses cover a broad spectrum of topics. This year, we have the added bonus of having class sessions on both Thursday and Friday, to make sure we aren't tempted to stare at a screen too long on one day. Here is a brief foretaste of the courses that will be on offer when the catalog is published on August 15.
Anique Sarah Taylor returns with her popular course on Poetry Writing to help us fall in love with poetry and surprise ourselves with the poetry we can write. Victoria Sullivan will challenge members to consider how we talk about what we read in Talking about Literature: Three Short Stories by Faulkner, Lawrence, and Munro. Lisa Schwarzbaum will engage our critical faculties in Uses of Criticism. And turning to the visual arts, Jose Moreno-Lacalle examines how we have seen ourselves from prehistory to the current time in Depictions of The Human Figure.
Healthy You will examine different aspects of living a healthy life, from the way we eat, sleep, exercise, and destress. This multipresenter course will be led by experienced medical professionals Hannah Landon, Liz Levine, Melissa Poland, Rachel Moscicki, Angeli Kalra, David Templeton, Roufia Payman.
In The Mindful Senior, Lyla Yastion examines scientific research investigating how mindfulness re-energizes brain cells and enhances cognitive capacities while reducing stress. Meditation for People Who (Think They) Can't Sit Still with Margaret Pierpont is for people who would like to enjoy the benefits of meditation but find the practice difficult. Annie LaBarge returns with Tai Chi, the gentle, stress-lowering exercise that helps us heal from the inside out. And Susan Blacker offers Gentle Yoga for Body, Mind, and Spirit to support healing and heath.
History and World Affairs
Donald Westmore will hold a seminar titled Foreign Affairs in a Chaotic World discussing America's leadership role, NATO, our changing role with our allies, and some objectives of Russia and China. D. Michael Simpler will discuss America's Global Role through an understanding of the basics of global power and how our domestic politics influence foreign relations.
In The Current Civil War and the next Reconstruction, Robert Beaury compares the social, economic, and political causes of the 19th-century Civil War with our current events. And in a class titled Our Federalist Government, Robert returns to consider the relationship between the national and state governments from within the framework of the Constitution.
Two classes will discuss racial or religious prejudice. LLI members Barbara Danish and Laura Brown will lead a small class discussion of Who Us? What White People Can Do to Face Racial Injustice and Build a More Just America. Steve Bassin of LLI will present Antisemitism, reviewing its causes from before the birth of Jesus to the present-day manifestations.
Linda Bouchey and Al Vinck examine people and events that affected FDR's Presidency. Mark Lytle is interested in the type of leadership displayed by Lincoln, Teddy Roosevelt, John Fitzgerald Kennedy, Jeff Bezos, Joe Biden, and Donald Trump in Leaders in Crises. And LLI member Dale Bernstein returns with a course on Sigmund Freud, one of the great but controversial thinkers of the 20th century.
Multi-disciplinary Offerings
Chuck Mishaan continues his popular Opera as Politics classes with an exploration of opera in the context of governmental, sexual, economic, racial, and religious politics. Gary Miller will talk about Strong Women, Strong Stories, Strong Storytellers, showcasing the stories of strong women told through writing, artwork, photography, and video journalism.
In The Hudson Valley: Environmental Hopes and Risks, Jon Bowermaster returns to raise our awareness of the threats and challenges posed to our river and valley environment. Rick Jones will cover the basic mechanics of garden and forest plants and trees in Botany for Nonbotanists.
The popular course Bard Masters of Math and Science returns with a roster of seven Bard professors who will talk about very different topics, from The Science of Looking Under Paintings to Quantum Billiards.
Frequent presenter Andy Weintraub will help us understand Economics from a "Macro" Perspective.
For those of us who enjoy exploring other countries, Martha Honey has put together Responsible Travel: Who Owns Paradise? Many countries depend on the tourist dollar, but find overtourism can damage fragile local ecosystems, especially in an era of climate change. This course will help us become more responsible in our travels while still enjoying our adventures.
Online classes start Thursday, September 24, and Friday, September 25. On Thursdays, there will be two course periods, from 9 –10:30 a.m. and 11 a.m. –12:30 p.m. On Fridays, the three course periods will run from 9 –10:30 a.m., 11 a.m.–12:30 p.m., and 1:30 to 3:00 p.m. Unlike previous years, the majority of classes will be held on 7 consecutive weeks, without a break until November 5 and 6. Classes that run less than the usual seven weeks will be clearly marked.