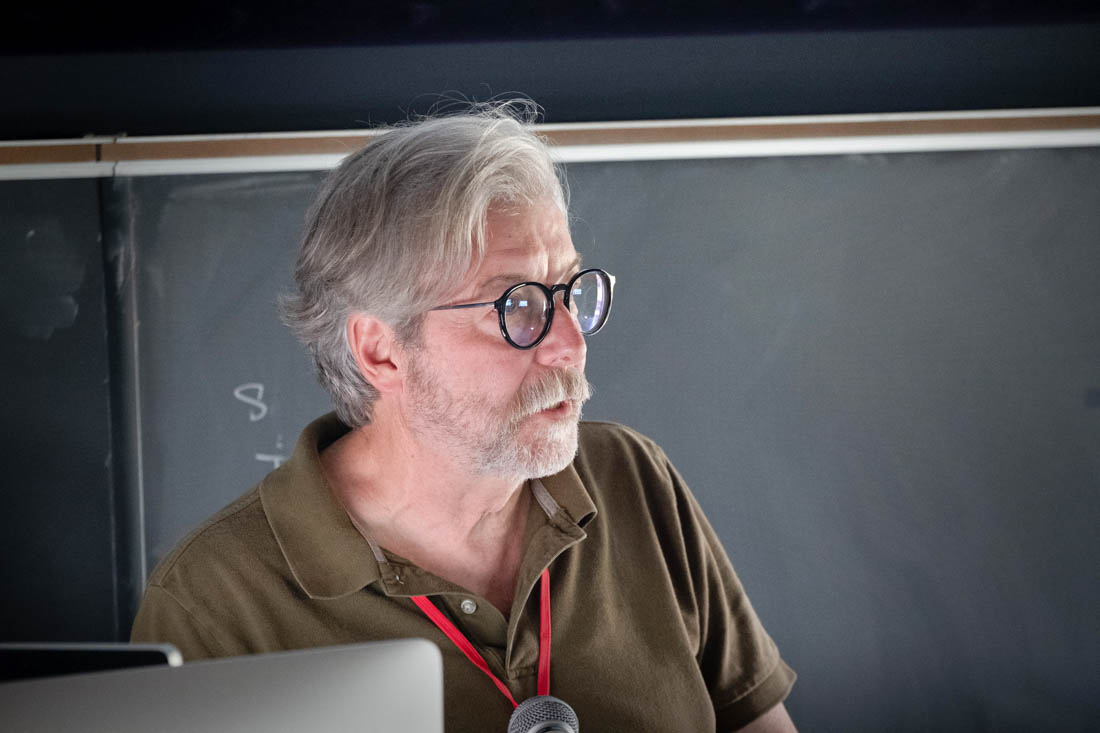 What do an airplane pilot, a baseball player, and a surgeon have in common? The good ones stay calm under pressure. Focused, calm, cool. Some would say even relaxed. They get the job done.
When the COVID-19 pandemic shut down Bard LLI life as we knew it, teams immediately formed to deal with the crisis. We didn't know what we were going to do, but with open minds, everyone hunkered down and got to work.
One of those team members was Jeff Christensen, who joined LLI in 2019. He's a modest guy with grey hair and a baritone voice. He has a background in the financial industry, working with computers, computer applications, and computer science. The most challenging part of his job, however, was managing teams and funneling the results of team efforts to worldwide clients.
From Questions to Solutions
When the pandemic hit, he and Bard LLI teammates started asking questions. They sought out the advice of experts. They surveyed the solutions found by other educators. "In times of crisis," Jeff says,"the key is asking the right questions. Then you can come up with answers."
All of us reacted to COVID-19 differently, whether at work, at school, with family or personally. "Beyond the immediate emotional reaction," says Jeff, "you say OK, this is not the first time you've had to adjust and respond to things out of your control. You recognize what the characteristics of the situation are, and minimize the impact and maximize the effect of things you want to change to ensure success."
Jeff and the Online and Hybrid Teams, as we all know, implemented a successful Zoom program that has become a sea change in the way we enjoy learning. "With Zoom," he says, "I thought it was great, simply because it enabled human interaction. Not as well as in person, but it enabled a way to interact easily, see the person, hear the person, see them smile or laugh, frown, even smack themselves in the head [laughs]."
The session manager is a key factor of Bard LLI's success. They are the liaison between Zoom technology, presenter, and class. When Carmela Gersbeck, chair of the Program Support Committee, asked Jeff to join the Online Team, he did so without missing a beat and, in fact, coined the term "session manager."
"Zoom is not the perfect option but thankfully we have it available to us. Twenty years ago we would not have had a choice. The fact that we had an enabling technology that was user-friendly and that anyone could use, was key. Many presenters actually like Zoom. Some refuse to use it. But many have become pretty good with it," he adds.
Jeff's commitment to helping presenters succeed with Zoom, and the combination of multimedia, is illustrated by Nancy Theeman's course on musical theater. Jeff spent untold hours editing videos from each musical play, arranging them in chapters so they could be easily accessed. He was Nancy's session manager, which resulted in nearly flawless presentations each week. On top of that, he did the same for her Marist presentations!
When told he was one of the star players in this story, he retorted, "I happen to disagree with that. There were a lot of people, Carmela Gersbeck, Susan Christoffersen, Chuck Mishaan, to name a few. If you look at those other people, they are very adept, skilled at engaging people socially, interacting with them, throwing ideas out to stimulate solutions. They represent the level and energy that makes volunteering at LLI so gratifying. We need more like them."