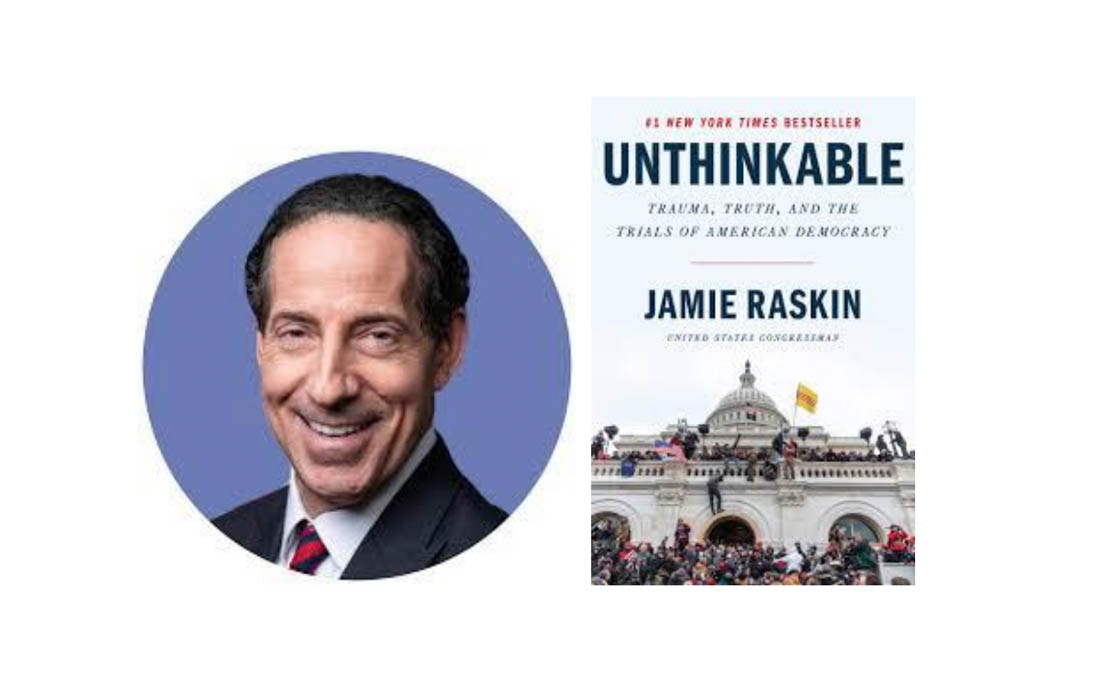 On March 9, Bard LLI, in partnership with Oblong Books and the Bard Center for Civic Engagement, presented a special program via a Zoom webinar featuring US Congressman Jamie Raskin (D-Md., 8th District). Congressman Raskin is a former law professor at American University and a constitutional scholar. He is currently a member of the House Select Committee to Investigate the January 6th Attack on the US Capitol, and was the lead impeachment manager in Trump's second impeachment in 2021. His remarks were based in part on his bestselling book Unthinkable: Trauma, Truth, and the Trials of American Democracy. The interview was conducted by Bill Press, a highly respected Washington DC podcast host, political pundit, syndicated columnist, and author. The session was introduced by Bard LLI's Martha Honey.
As Martha tells it, soon after the 2021 election, she woke up in the middle of the night, terrified, asking herself: how did we get here? Martha, a former journalist and one of the initial members of the Bard LLI group focused on social justice, set about writing down her thoughts in the pre-dawn hours. She brought those thoughts to Laura Brown and Barbara Danish, Bard LLI colleagues who were instrumental in creating Bard LLI's DEI/Social Justice Team, and they worked over the next few months on what became a syllabus for a course. This spring's course entitled Race and the Rise of the New Right is the result of their efforts.
They considered a number of potential keynote speakers, someone to kick off the course with the right sense of importance and urgency. Martha, having known Jamie Raskin (and Bill Press) when she lived in Maryland, thought the congressman would be perfect – but would or could he do it? She decided to give it a try. After working through the complexities of scheduling a sitting congressman to commit the time, it was agreed that he would be interviewed by Bill Press on the evening of March 9 with the understanding that he might have to leave long enough to take a vote on the House floor.
In the interest of sharing this high-profile event beyond the Bard LLI community, the team reached out to both Oblong Books (because of the release of the congressman's new book) and the Center for Civic Engagement at Bard College. Enthusiasm spread, invitations were circulated, and signed copies of the book were made available at Oblong Books. Martha's pre-dawn ruminations were bearing fruit!
The Jamie Raskin Interview
Martha Honey started the program with the key question: how did we get here? Congressman Raskin, in this hour-long conversation, provided not only scholarly insight into Martha's question but expertly kicked off the Race and the Rise of the New Right course, providing a sense of both importance and urgency. For anyone wishing to view the webinar, here is the link.