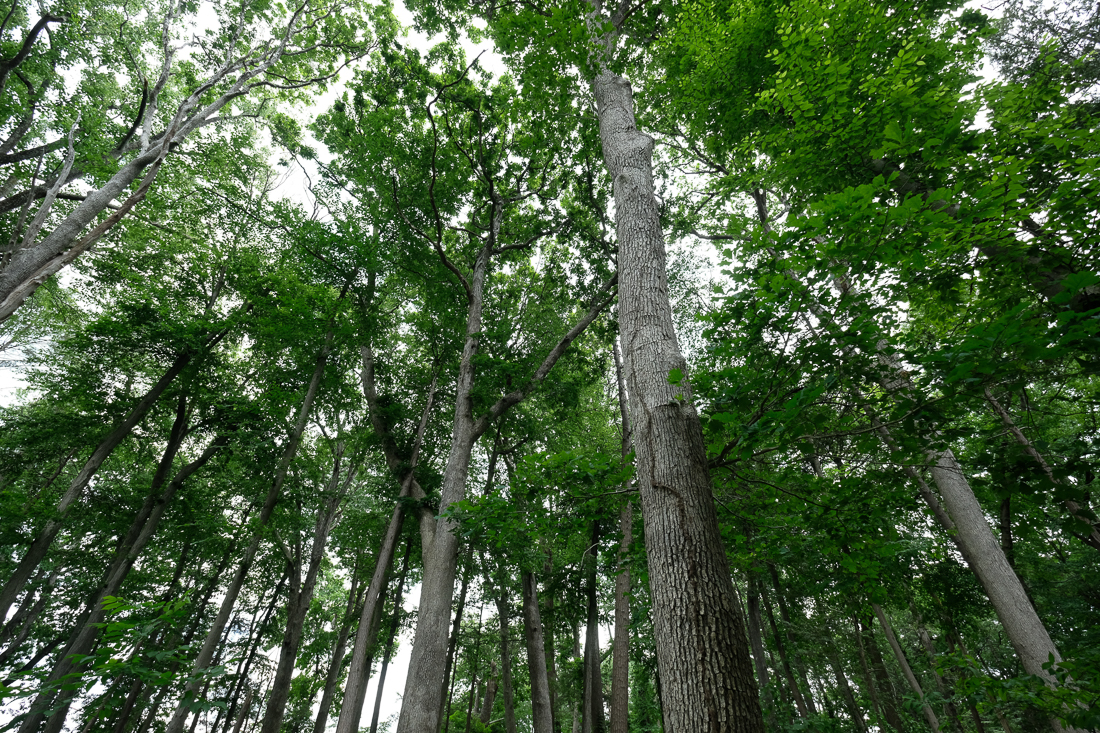 When you finish reading this article, please delete it from your computer. This is a top clearance document, to be read only on a need-to-know basis. The reason? A good many people want to keep it secret. It won't be easy, since the subject is an idyllic 380-acre collection of walking trails, old-growth trees, breathtaking views of the Hudson River, and an indescribable place to seek refuge and find quietude and peace.
Finding Respite at Montgomery Place
We're talking about Montgomery Place, a favorite respite for Bard LLI members. It's about a mile south of the campus on River Road, with a large marked gate welcoming the public. Drive down the gravel road, between orchards, trees, and seasonal flora, to the parking lot. At the visitors center, you can peruse the posters of maps, history, and hints for enjoying your visit.
As many LLI hikers know, Montgomery Place offers a smorgasbord of trails, clearly marked and easy to follow. There are others, however, which are covered by fallen trees, or vegetation, networked throughout the park. Henry Woods (yes, his real name), a volunteer and avid trail enthusiast, has been working with Bard Director of Grounds, Horticulture, & Arboretum Amy Parrella and her staff to uncover those hidden trails.
Uncovering Some History of a "Magic Place"
"We have some research that was done in the 80s and 90s, and we have some old documents that tell us bits and pieces of where these old trails were," says Amy, "and we are slowly but surely uncovering them. Henry has been instrumental in this effort. He's been working nearly a year on this project, and is probably 90% there."
"There's a combination here of natural beauty, of tranquility, a pastoral and peaceful sense here at Montgomery," says Henry. "It is also an historical narrative, one which has been opened up by Bard. You are encouraged to tell your own story and experiences."
Andrew Jackson Downing, considered to be a founder of American landscape architecture, stayed at the Montgomery Place mansion in the mid-1850s and often wrote about his "morning walk." He described Montgomery as a "magic place" and "the congruence of the wood and the water and the people in the garden that makes it perfect."
The South Woods Trail is the easiest and most popular route. For the most part, it is more like a ramble in the woods, with a comfortable layer of wood chips under your feet. As you proceed down to the water's edge, it is a little hilly, so a hiking stick is recommended. It's well worth it, resulting in a beautiful view of Tivoli Bay, the Hudson River, and the Catskill mountains in the background.
As you walk, look around, and especially, look up. The 70 acres of old-growth forest enveloping you is special. In the Eastern United States, only one half of one percent of old growth forest still remains (in the entire United States the number is 10 percent).
Easy Pleasures, Today and Tomorrow
Bard LLI members are truly lucky. Montgomery Place is not crowded, although bikers pedaling the Empire Trail occasionally stop in. It reflects the environment typical of the Hudson Valley. It is historic. What more could you ask?
Amy smiles when she talks about the future. "I'd like to have programs, workshops, and classes. It wouldn't have to be all about horticulture. It would be great, for example, to have Susan Rogers, an avid birder and visiting associate professor of writing, take people throughout the south woods and talk about birds. We're also at work uncovering the stories of the workers, the gardeners, the enslaved people, those who kept the place running."
The best part is that you only need a good pair of shoes, a bottle of water, and a hiking stick to experience what inspired A.J. Downing to write, "Plant spacious parks in your cities, and loose their gates as wide as the morning, to the whole people."